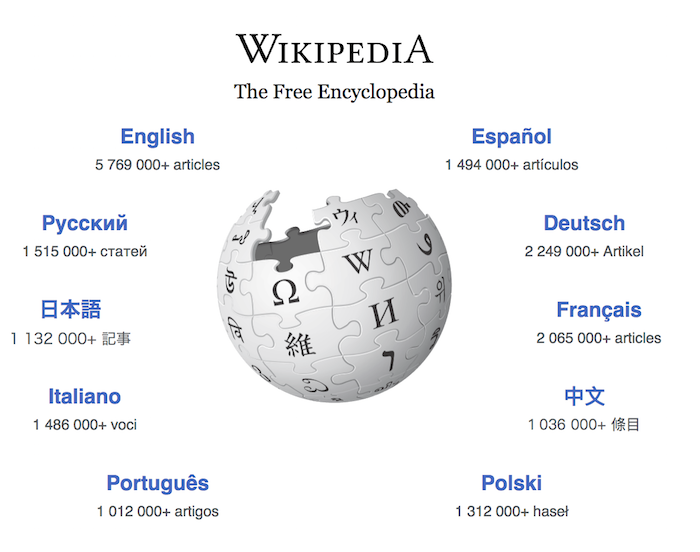 In 2008, Google launched a project called Knol. Remember it?
It was designed to replace Wikipedia.
Google apparently wasn't happy that so many of its visitors were quickly abandoning it for this nonprofit wealth of information.
But Knol died a silent death in 2012 and Wikipedia is, fortunately, still very much alive and well.
In fact, Google.org just donated $2 million to Wikipedia, a relatively small but generous donation to what I believe to be one of the greatest achievements of this internet.
Google wants Wikipedia to invest more heavily in fostering more languages. Wikipedia has already been doing this with projects such as the Project Tiger for Indic languages.
In addition to the donation, Google and Wikipedia are expanding Project Tiger, an initiative to expand the content on Wikipedia into additional languages. The pilot program has already increased the amount of locally relevant content in 12 Indic languages. With the expansion, the goal is to include ten more languages.


Techcrunch
And while Google's investment in this project sounds altruistic, Google has plans for all that new content across in all those new languages.
Google has a 109-language machine translation engine — and the way this engine improves translation quality is by devouring well-translated source and target language content. And when it comes to languages such as Luganda and Māori, Google needs a great deal more content.
That's where Wikipedia comes in.
Nevertheless, I'm glad to see Google putting money where it belongs. I visit Wikipedia at least a dozen times a week and the internet would be a sadder place without it.
PS: Wikipedia emerged on top of the 2018 Web Globalization Report Card — and is looking very good for the next report (now underway).