I remember when Google Translate went live. Hard to believe it was 10 years ago.
I remember thinking that this relatively new technology, known as Statistical Machine Translation (SMT), was going to change everything.
At the time, many within the translation community were dismissive of Google Translate. Some viewed it as a passing phase. Very few people said that machine translation would ever amount to much more than a novelty.
But I wasn't convinced that this was a novelty. As I wrote in 2007 I believed that the technologists were taking over the translation industry:
SMT is not by itself going to disrupt the translation industry. But SMT, along with early adopter clients (by way of the Translation Automation Users Society), and the efforts of Google, are likely to change this industry in ways we can't fully grasp right now.
Here's a screen grab of Google Translate from 2006, back when Chinese, Japanese, Korean and Arabic were still in BETA: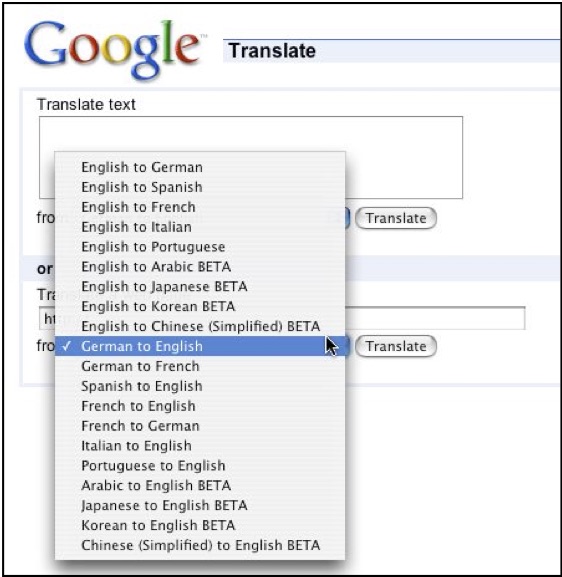 Growth in languages came in spurts, but roughly at a pace of 10 languages per year.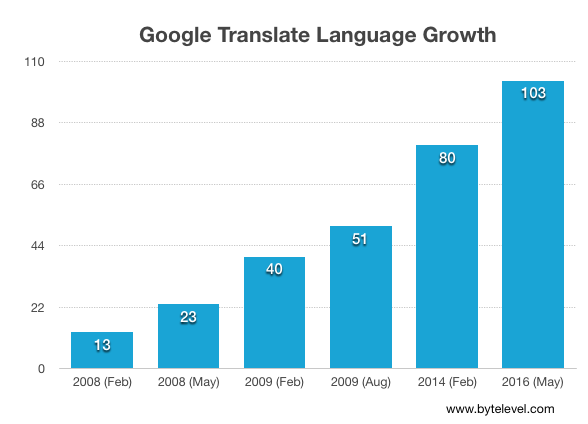 And here is a screen grab today: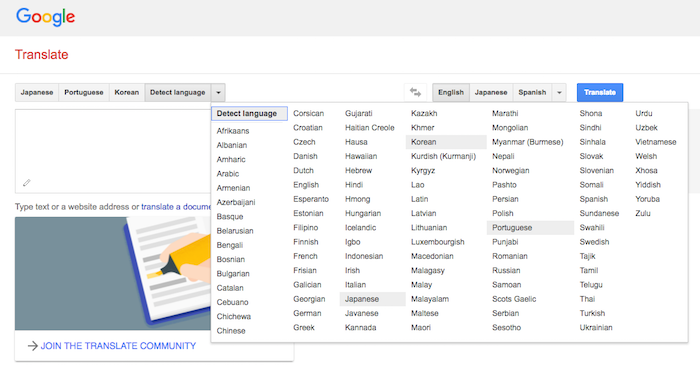 Google Translate has some impressive accomplishments to celebrate:
103 languages supported
100 billion words translated per day
500 million users around the world
Most common translations are between English and Spanish, Arabic, Russian, Portuguese and Indonesian
Brazilians are the heaviest users of Google Translate
3.5 million people have made 90 million contributions through the Google Translate Community
The success of Google Translate illustrates that we will readily accept poor to average translations versus no translations at all. 
To be clear, I'm not advocating that companies use machine translation exclusively. Machine translation can go from utilitarian to ugly when it comes to asking someone to purchase something. If anything, machine translation has shown to millions of people just how valuable professional translators truly are. 
But professional translators simply cannot translate 100 billion words per day.
Many large companies now use machine translation, some translating several billion words per month.
Companies like Intel, Microsoft, Autodesk, and Adobe now offer consumer-facing machine translation engines. Many other companies are certain to follow.
Google's investment in languages and machine translation has been a key ingredient to its consistent position as the best global website according to the annual Report Card.
Google Translate has taken translation "to the people." It has opened doors and eyes and raised language expectations around the world.
I'm looking forward to the next 10 years.