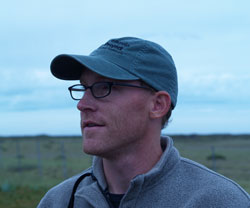 My name is John Yunker and I began writing Global by Design in 2002.
I've long been an advocate for the translation of software and websites — not just into the major languages but all languages. We live in a time in which the digital divide is not the only obstacle people must overcome; there is also the language divide.
Over the years, I have helped hundreds of companies and organization improve their global websites. I've worked as both consultant and employee, such as Senior Program Manager at Microsoft. Here are some of the companies and organizations to which I've provided web globalization reports and consulting over the years:
I've written a number of reports, including more than 10 annual editions of The Web Globalization Report Card. I also wrote the first book devoted to web globalization, Beyond Borders: Web Globalization Strategies.
I'm co-founder of Byte Level Research and  Byte Level Books.
So what do I do when I'm not obsessing over multilingual websites?
Well, I write and publish books devoted to the environment, animal rights, and travel. In other words, literature with a world view. The publisher is Ashland Creek Press. Check us out.

twitter.com/johnyunker
Contact Information:
John Yunker
760-300-3620
jyunker (at) bytelevel (dot) com
(Visited 820 times, 1 visits today)