I've written quite a bit about the world's most lucrative shopping holiday.
No, it's not Black Friday, but Singles Day, which takes place every November 11th (11.11) in China, and now across many other countries.
Walmart is running TV ads in the US promoting its Black Friday sale beginning on, when else, but 11.11.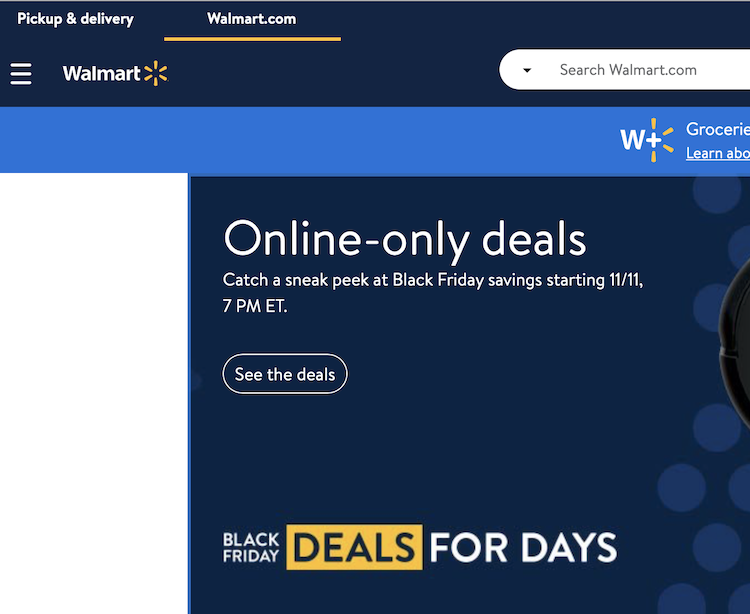 Walmart is not saying "Singles Day" but is clearly taking advantage of this auspicious day. And why not? Ecommerce matters more than ever now that so many people are wisely staying away from other people.
The BBC reports that 1.9 billion products were purchased over 24 hours in China last year — and that this year could be much bigger.
Here are screen shots from a few localized websites in China, such as Amazon: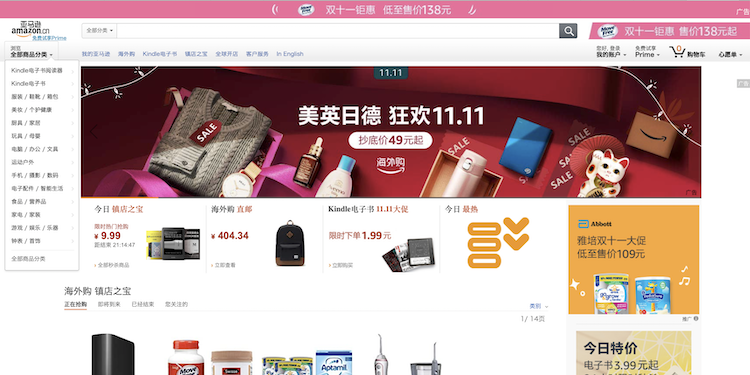 And Nike: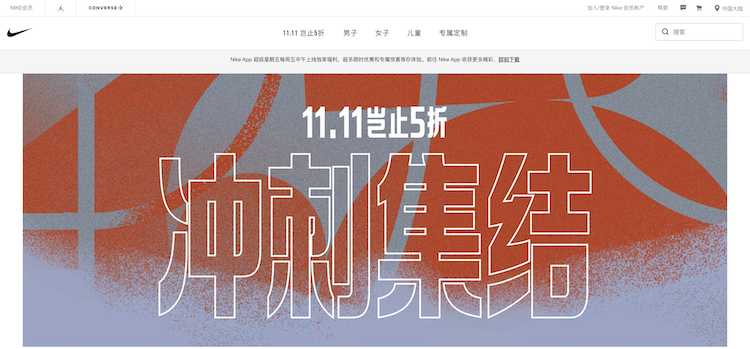 And Adidas: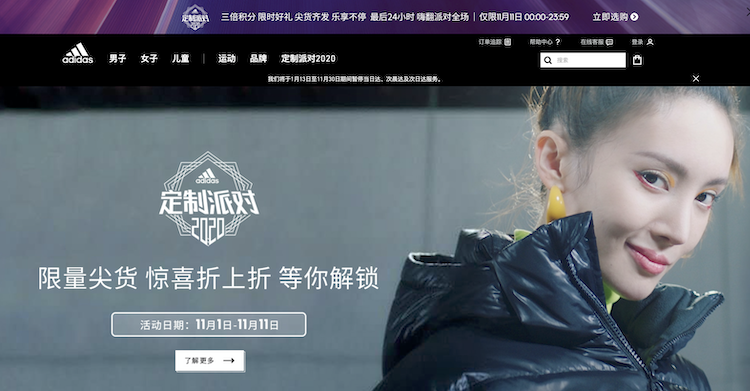 I predict that this time next year we'll see Singles Day begin to go mainstream in the US.
Happy Singles Day!