Here is Subaru's new global automotive platform: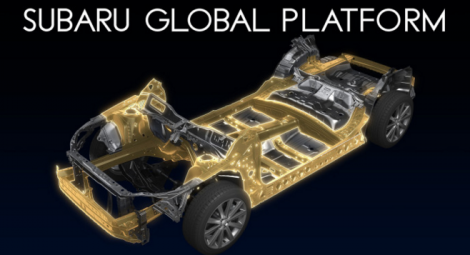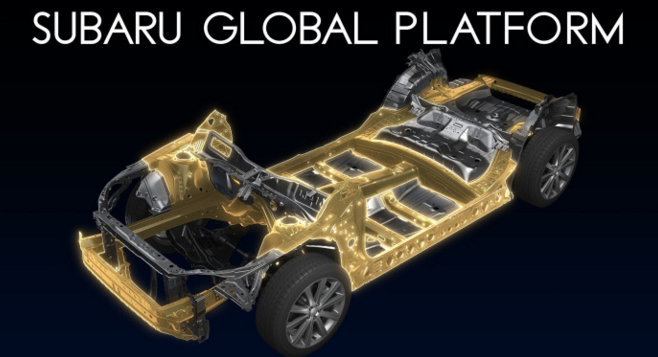 Toyota also has a global platform, shown here: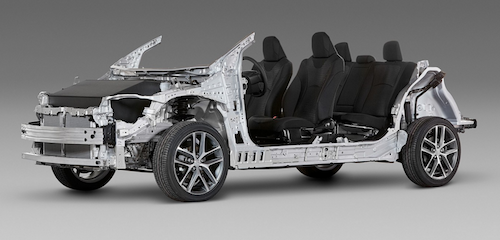 I've long made the case that a global auto platform is analogous to a global website or software platform.
You want a design that can be adapted to many different countries, and many different cultures and demographics within those countries. And as you see here, the global platform is skeletal in nature. A steering wheel may be positioned on either side, depending in the market. Entirely different body styles may be attached to the platform.
Similarly, a global website platform is also skeletal in nature, flexible enough to support different writing systems, visuals, network speeds and computing devices.
Ironically, although car companies value global automotive platforms they have so far largely yet failed to prioritize global website platforms.
While BMW emerged as the best global automotive website in the 2016 Web Globalization Report Card, this category is still very much up for grabs.
Too often, we see we designs vary dramatically by country or region. Shown here are the variations of Toyota.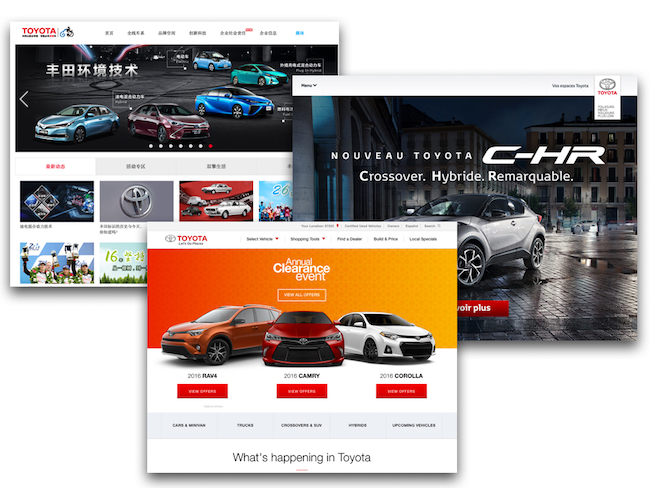 I should note that Toyota does use a consistent European template, but this is not a global template. Now contrast Toyota with Facebook: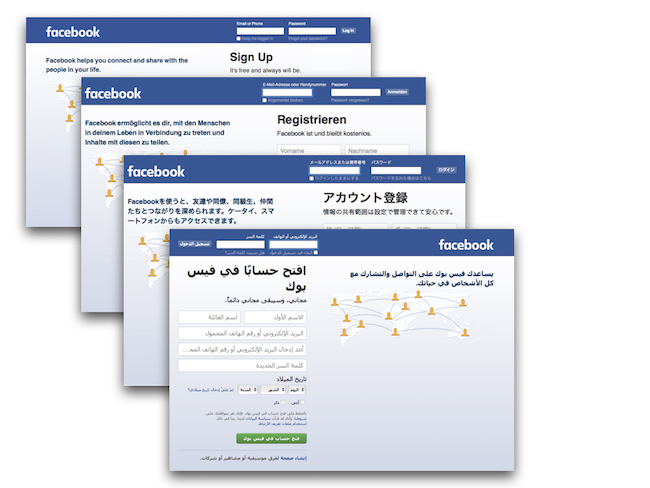 Global templates aren't easy to achieve, particularly within companies that are highly decentralized. But if a company can create a global template for its core products it can also create a global template for its websites.
To learn more, check out of the Web Globalization Report Card.