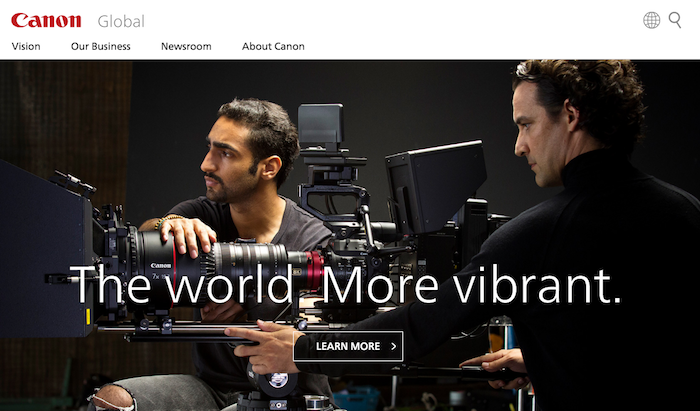 Canon recently launched its generic top-level domain (gTLD) .canon at http://global.canon.
In doing so, the company plans to migrate away from canon.com to .canon, presumably with different divisions and/or geographies occupying subdomains.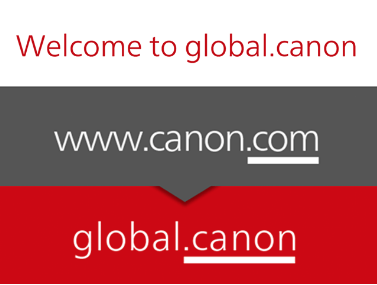 The company writes:
Until now, the URL we used for Canon's global website was "www.canon.com." From now on, however, we will begin gradually introducing "global.canon" to provide information to a global audience with a new online presence.

About ".canon"

"global.canon" is a URL that uses the new generic top-level domain (gTLD)* ".canon." Since ".canon" is a domain name that can only be used by the Canon Group, users of ".canon" sites can be assured that the information they are receiving is reliable. In order to ensure that customers can safely access Canon information beyond the global site, the Company also plans to extend the ".canon" domain name to other Canon Group sites.
Canon was ranked 28th in the 2016 Web Globalization Report Card. It has long been one of the language leaders but navigation was often a weak spot.
With the new domain comes a new web design — and new global gateway. Note the new globe icon perfectly positioned in the header.
This is a positive step forward. Granted, Canon has MUCH work to do as it migrates its many geographies and product divisions over to the new design and domain architecture. But it appears to be on the right path.