I visited the home page of the Chinese online travel agency website Ctrip recently and came across this odd flag: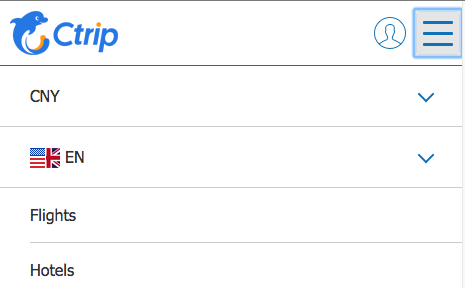 Just because the UK  voted to separate from the EU doesn't mean that it's considering a merger with the United States (the last I checked).
Seriously, I understand why companies use this hybrid flag—as an all-purpose English icon. But it fails to achieve that goal because flags are not synonymous with language. And, as icons go, people generally don't like to see their national flags chopped up or merged with other flags.
A better approach is to avoid using any flag at all and simply use "English."
For more on flags and the global gateway, check out The Art of the Global Gateway.