A sponsored blog post from Lilt.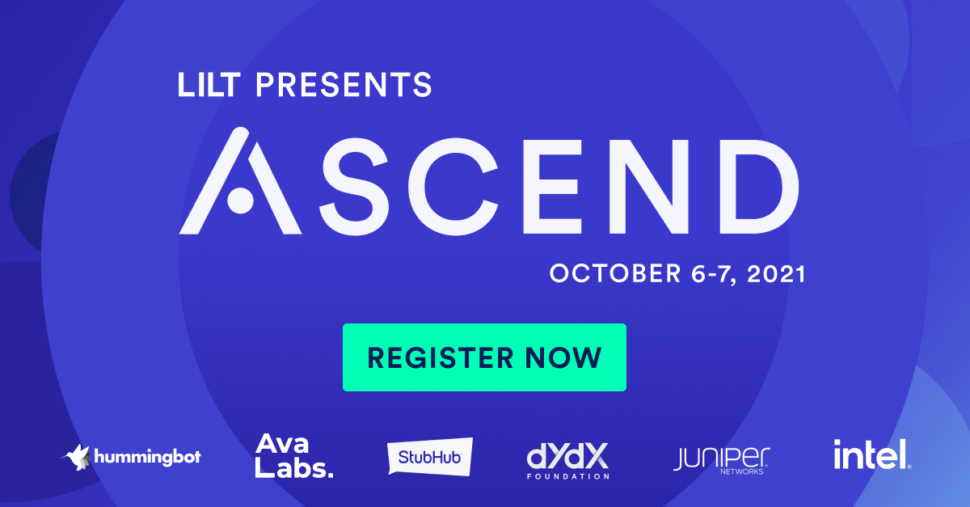 These days, with more and more customer interactions moving online, a lot of important discussions are happening in the localization industry. As companies are looking to optimize their localization programs and scale their efforts to match the increase in demand, many are wondering how to take the next steps.
At our upcoming conference Lilt Ascend 2021, we're bringing together leaders from across the localization and globalization space to discuss the importance of managing for success, the value of innovation and technology, and the future of global customer experiences. Here are three timely and important topics that speakers will be covering at Ascend 2021:
Managing for Localization Success
Building a localization program and establishing it as an important business function requires time and effort, and much of it boils down to strategy.
A repeated hurdle that localization professionals encounter is being able to secure a budget, prioritizing localization resources, and ultimately proving the ROI of localization. In our recent State of Localization 2021 Report, nearly 85% of respondents believe that localization has an impact on company revenue, but only 49% believe that localization is viewed as a strategic company priority.
Given this disconnect, it's more crucial than ever for localization leaders to advocate for a seat at the strategic table to reinforce the importance and impact that localization can have on an organizational level.
In sessions at Ascend, you'll hear about locating localization spend within your organization, managing change and new opportunities, and why it's critical for localization to be a strategic initiative rather than an internal service.
The Value of Innovation and Technology
Fostering an internal culture that values both innovation and technology can be a challenge, and one that's often met with pushback. After all, adding in new processes and tools to your existing workflows isn't always easy.
However, both of these are invaluable to localization professionals, especially as programs need to scale to accommodate higher content volumes and more languages. In many cases, it takes new ideas and forward-thinking tools to accomplish lofty goals.
One common way to incorporate technology into your workflow is to improve the way systems work together through the use of integrations and connectors. A traditional workflow that isn't technology-focused requires a lot of manual work – downloading content and files, uploading them into new systems, training and re-training systems, and more. This takes time away from strategic projects and long term planning to do maintenance and menial tasks. Instead, inserting automation and technology that can adapt to your workflows can drastically increase both translator efficiency and internal productivity, simply by eliminating unnecessary manual work.
In two upcoming sessions at Ascend 2021, we will be hosting discussions on both of these issues: how to think proactively and manage growth with technology and automation, and the importance of creating a culture that values innovation.
What is the Future of Localization?
One question that many in the localization community are constantly asking revolves around the future of the industry. There is a large part of the world's content that isn't available to non-English speakers, a problem that has been exacerbated by the global pandemic.
But the world has also become more digitally connected than ever before, and it's now easier to interact with companies digitally. Since the pandemic has forced customers into an online-only mindset, companies need to prioritize a global experience that all users, regardless of language or locale, can interact and consume equally. Ultimately, localization is expected to play a large role in the growth of this global experience. Without it, customers globally will experience fragmented, incomplete journeys that force them to look for alternatives to the products and services your company offers. 
Register for Ascend 2021 to hear from experts on these topics! Join conversations with thousands of localization professionals from across the globe to learn best practices, strategies, future expectations for 2022, and beyond.