A common refrain in Global by Design are the many risks of using flags as part of your global navigation strategy. As I've noted over the years, many companies have since dropped flags, companies such as Apple, Airbnb and Spotify.
And, as seen here, Expedia.
Below is the home page from two years ago. The global gateway is sadly missing from the header. There is a language toggle for users within the US market.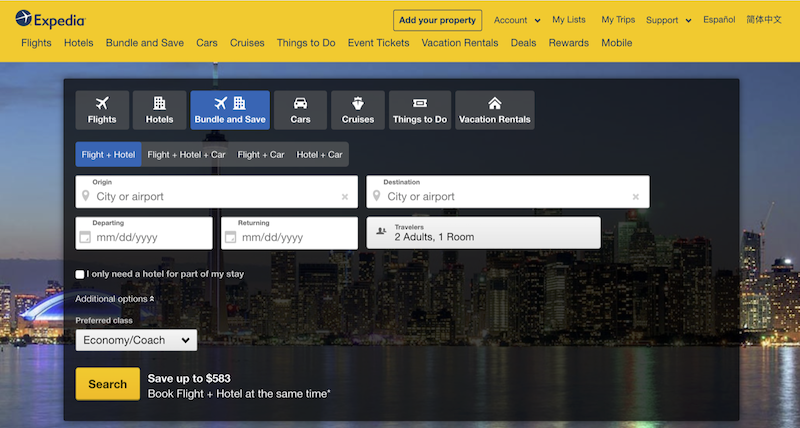 Scroll to the bottom of the page and you would have found the global gateway as seen here:

Today, if you visit Expedia.com you'll see a global gateway well positioned in the header with the ideal globe icon: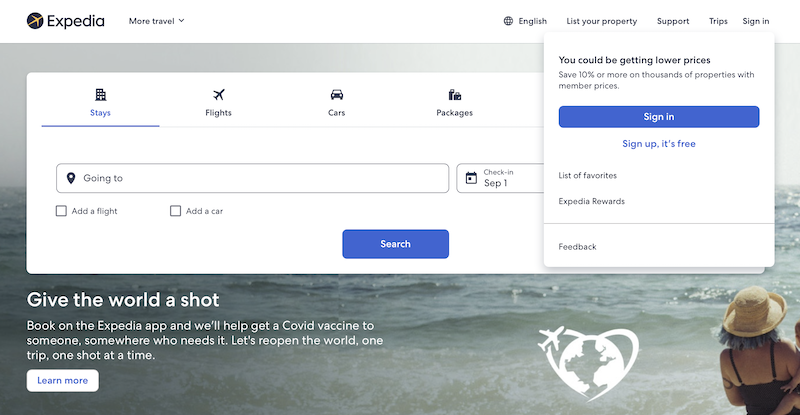 And if you scroll down to the bottom of the page you will not find any flags.

This is a nice step forward for Expedia and its customers around the world.
However, the global gateway menu still needs improvement. A topic for a future post!
To learn more about global gateway best practices, check out the 2021 Web Globalization Report Card or stay tuned for the next class.