An interesting study courtesy of the Society for New Communications Research:
Dr. Nora Ganim Barnes has been studying corporate communications strategies of the Fortune 500 for the past eight years. Key findings include:
Twenty-one percent of the Fortune 500 has a corporate blog (103 corporations) (21%); a decrease of 10% from 2014.
Twitter is more popular than Facebook with the Fortune 500 (78% vs 74%).
Glassdoor (87%) has joined LinkedIn (93%) as a popular business tool.
The use of Instagram has increased by 13%. A total of 33% of the Fortune 500 having an Instagram presence, pointing to a continued growth in interest in visually rich platforms.
I have noticed that fewer companies are publishing blogs these days — particularly globally. I view this as a missed opportunity, though I understand why it is happening. Creating  content that people actually want to read is hard work. It's not as sexy as chasing the latest new social network, like Snapchat or Instagram.
Blogs, well produced, can be an amazing source of leads, search engine traffic and customer engagement — even with mobile users. And if you support blogs across a variety of languages you will only multiply the traffic you receive.
I'm not suggesting that companies not support Twitter, Instagram, etc. In fact, blogs provide foundational content for Twitter, Facebook and other platforms.
One company still invested in blogs (and other content) is Capgemini: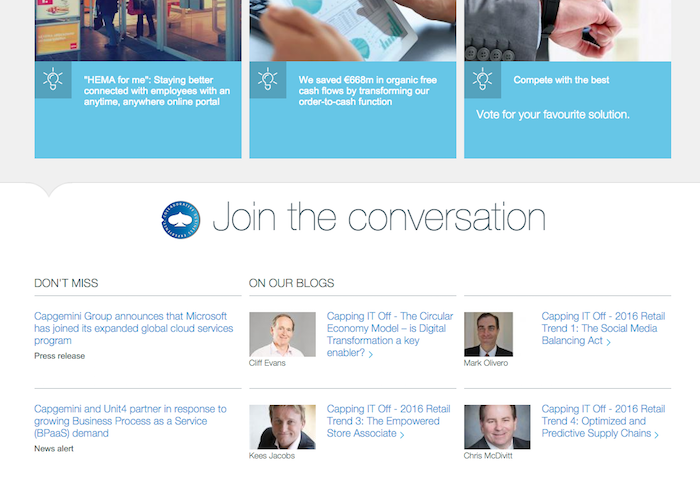 And here is an excerpt from the German site — local-language blogs: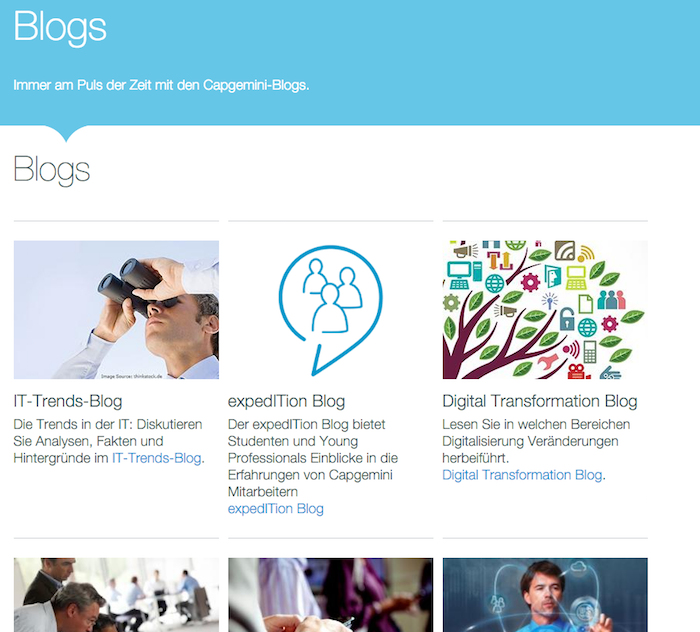 Perhaps I'm a bit biased about blogs, as I've been writing this one for more than a decade.
But I suspect companies will one day come full circle on this.
After all, everything old is new again…
You can download the full research report here.