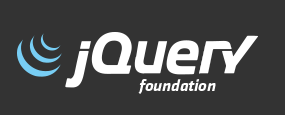 Today, the JQuery Foundation has announced availability of Globalize 1.0:
Globalize provides developers with always up-to-date global number formatting and parsing, date and time formatting and parsing, currency formatting, and message formatting. Based on the Unicode Consortium standards and specifications, Globalize uses the Common Locale Data Repository (CLDR), the most extensive and widely-used standard repository of locale data. With Globalize, all developers can quickly reach global markets with confidence that their apps and sites will always have the most accurate and up-to-date locale data available.
I published a book a few years back on an early iteration of Globalize. I'm excited to see  jQuery moving forward with Globalize, as it has improved not only the lives of anyone who must internationalize and localize web apps and websites, but also the experience of web users around the world. Because users benefit from seeing dates and times and currencies displayed as they expect them to be displayed for their respective cultures — and displayed consistently across web applications.
If your developers aren't aware of Globalize, point them to it today.