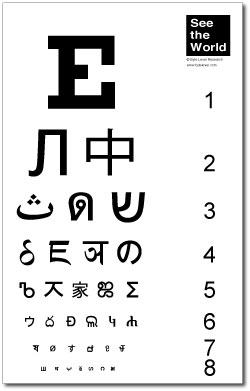 Our See the World "eyechart" is featured on Communication Arts today.
Now I realize the holidays are six weeks away, but it's never too early to begin thinking about a gift for your optometrist.
I gave a copy to mine and he loved it; I just hope it's not being used for actual vision tests. My eyes are bad enough as it is.
If you buy two, shipping is free.