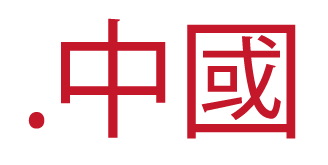 In January of this year, ICANN announced that four fast-track IDNs had made it through linguistic approval — effectively clearing the way for commercialization.
Oddly missing from that list was China's IDN.
One of the reasons ICANN initiated a fast-track process — if not the reason — was China.
China began putting pressure on ICANN a few years back by registering second-level IDNs and hinting that it would offer full-length IDNs if ICANN didn't get moving. China's Internet is essentially an intranet after all, so there is no reason the country couldn't resolve full-length IDNs next week if it wanted.
Perhaps China's IDN has already been approved ICANN has simply not gotten around to announcing it.
Still, I find the silence curious. Which is why I was interested to read that the president of ICANN, Rod Beckstrom, traveled to China recently.
This article posits that China's IDN application was one of the issues behind his trip.
What do you think? Is China's IDN being used as leverage by ICANN?