There are shortcuts on most English keyboards for entering characters such as á and é.
But I can never seem to remember what those shortcuts are.
Fortunately, there is TypeIt, an online editor that gives you the ability to input non-ASCII characters used by languages such as Spanish, Hungarian, and Russian. Here's a screen shot: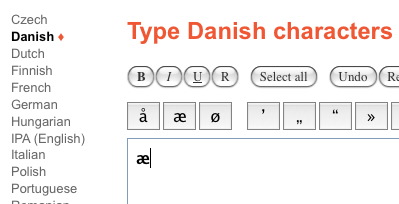 Operating systems like OSX and Windows also give you the ability to change your keyboard virtually — but that can be a real pain if you only need to input an á.

Tomasz Szynalski launched TypeIt in 2004, and the site gets about 35,000 visits a month. Some people use the editor like I do — to crank out a few characters — while others use it to write entire letters. Russian is the latest keyboard added — and I hope to see more to come.
The site is www.typeit.org.