I love this visual, via ICANN, a diagram of the world's top-level domains (TLDs) — all 280 of them.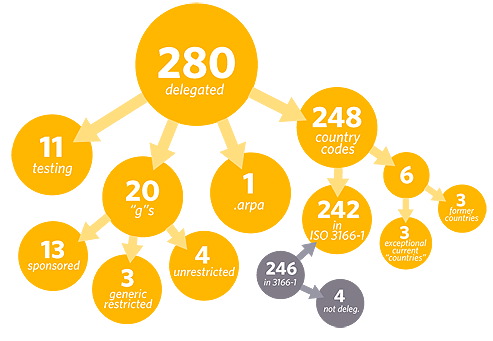 The overwhelming majority of TLDs are country codes, most of which are included in the poster I published about a year ago.
Looking ahead, I would expect the "g" domains to multiply in number. These generic TLDs include domains such as .biz and .info. ICANN recently opened a call for applications to open gTLDs for governments and corporations.
New gTLDs could include ".coke" and ".paris." It remains to be seen if companies are willing to put up the cash to get these domains, but I'm fairly certain a good many will.
But for now at least the total number of TLDs stands at 280.