If there's one thing a translation agency president dreams about at night, odds are pretty good that it's leads, as in sales leads.
A great way to generate sales leads is to offer a free sample of your product or some useful bit of information in PDF format. I've been doing that for years.
But if you ask for too much information from your potential lead, you risk scaring that potential lead away.
Like me.
I'm not much of a sales lead but I was interested in reading a PDF white paper that translation agency Merrill Brink offered on its Web site.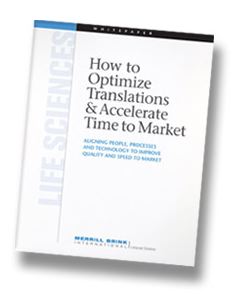 And I really liked how the site offered a choice of print (by mail) or PDF (by download). Very nice!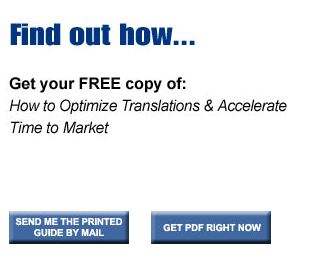 So I clicked on PDF and this is what I saw…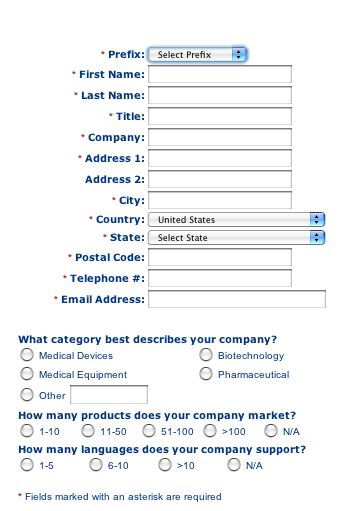 Now I realize that marketing execs wants as much information they can possibly get, but why does this form ask for — or require — my mailing address? I thought that by clicking the PDF option I could bypass all those address fields. But no such luck.
We Internet users are getting more and more stingy about giving up information these days. I estimate that you can ask for roughly four fields before you lose someone.
So what did I do? I bypassed the form entirely and sent a request to their US office email address; I did that on Thursday and am still waiting for that PDF file.
I guess this all would have gone a lot faster if I simply filled out the form.