I number of years ago I virtually met a woman named Laurel Delaney. She had founded the consultancy GlobeTrade and had authored of a number of very good books on exporting, one of which you can learn more about here.
In 2008, she founded an informational website called Women Entrepreneurs Grow Global. A few years later Laurel took the plunge and turned it into a nonprofit, allowing the organization to expand services, membership and global reach. I'm very impressive by how far this organization has come since formation in 2015.
Today they debuted their new website which is well worth a visit. They offer free "wegginars" and many other resources. They're based in Chicago but, thanks to the Internet, you can participate from anywhere.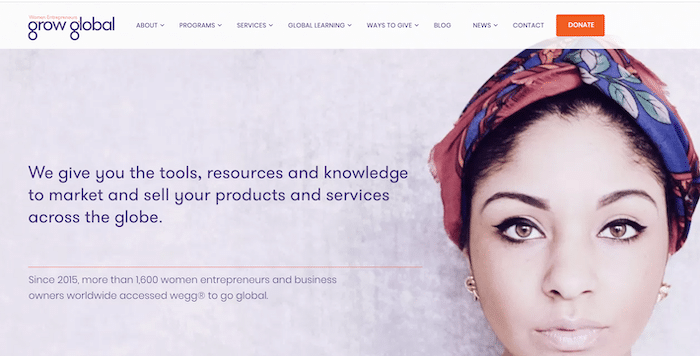 I'm also very pleased to be associated with them as a specialist consultant. Here's my wegginar from a few years back.
Finally, I want to appeal to any large company that may be interested in becoming a sponsor. This is a great organization that is raising awareness and appreciation for going global. Consider supporting WEGG!