For the 2019 Web Globalization Report Card, we studied the following 16 automotive websites:
Audi
BMW
Chevrolet
Ford
Honda
Hyundai
Land Rover
Lexus
Mercedes
Mini
Nissan
Subaru
Tesla
Toyota
Volkswagen
Volvo Cars
This year, Volvo unseated BMW to emerge number one overall. Volvo made a significant upgrade to its global website over the past year, beginning with additional languages and a new design. Last year, it relied on a splash global gateway, shown below, but has since embraced geolocation to greet users with their expected preferred website.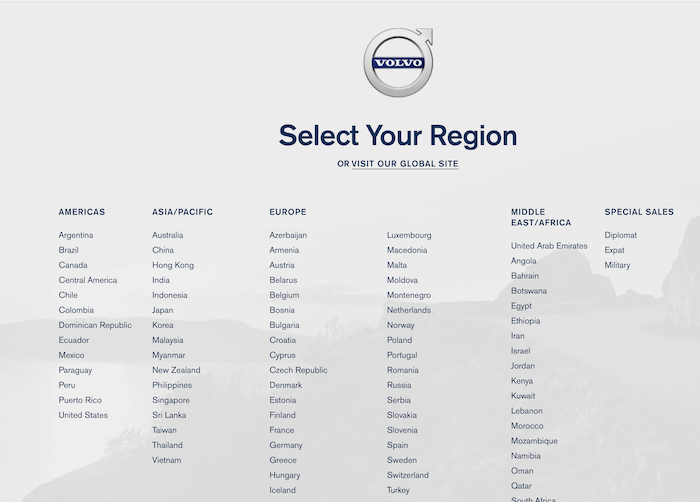 So a visitor to the .com domain from Germany is now met with a welcome screen in German: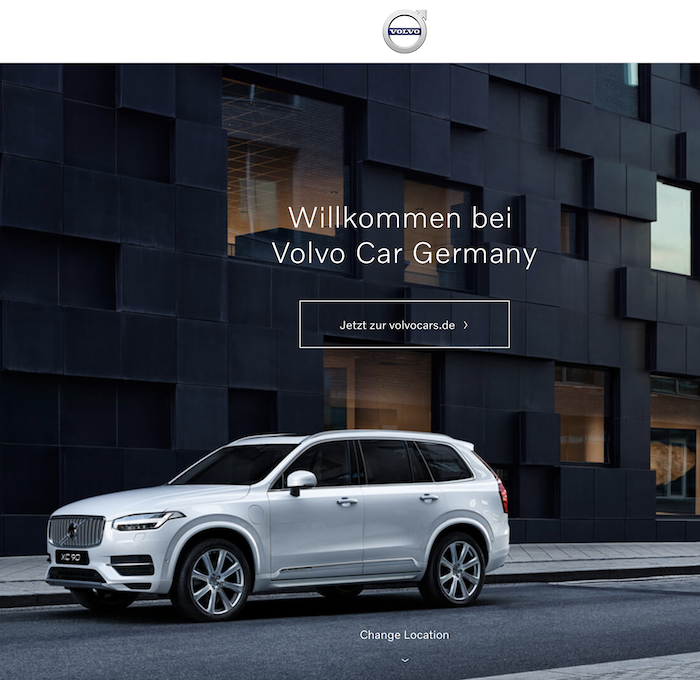 Unfortunately, once on a local website, the global gateway is located in the footer, making it less user friendly, though the globe icon does help.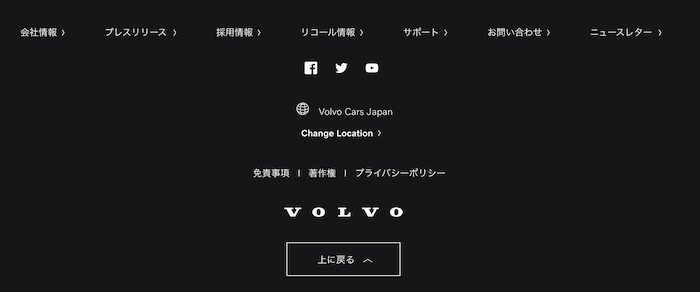 Why global gateways matter
Nissan has still not been able to secure the nissan.com domain, forcing it to host its global home page at nissan-global.com. Its US home page is located at nissanusa.com. Here is what visitors to nissan.com see: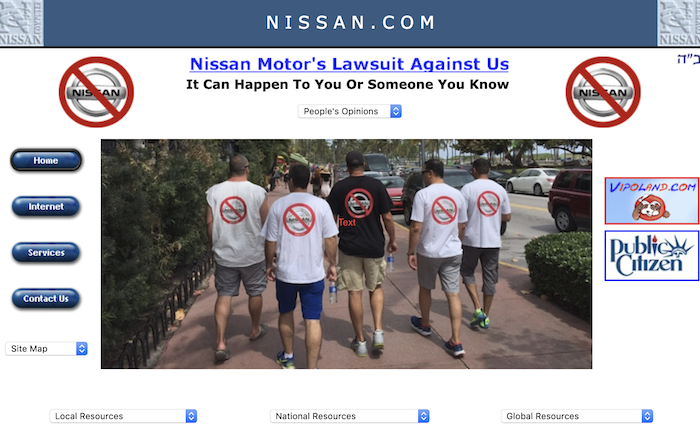 Not every company can get ahold of the .com domain. But if you can't, it's imperative that you employ a global and user-friendly global gateway (which Nissan does not do currently).
On a positive note, Nissan was an early leader in support for local-language content and social feeds, like the following example from France, which is embedded on the home page. This type of content creates a fresher and more local look and feel to the localized websites.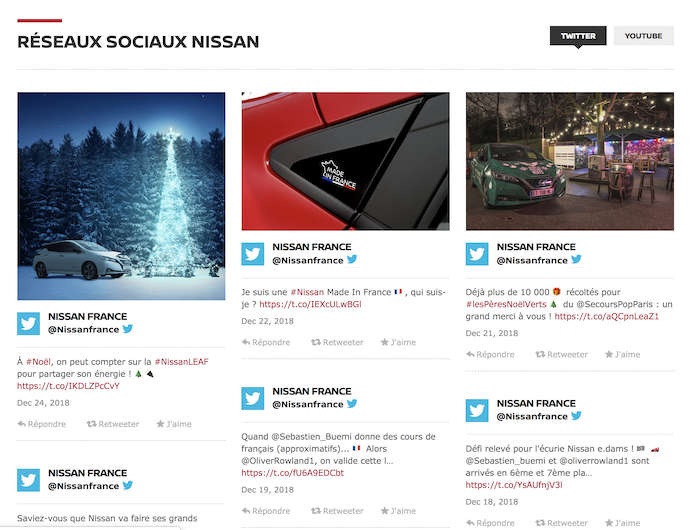 Avoid flags
Tesla held steady at 17 languages over the past year, lagging far behind companies like BMW and Mercedes. Tesla continues to rely too heavily on flags for navigation: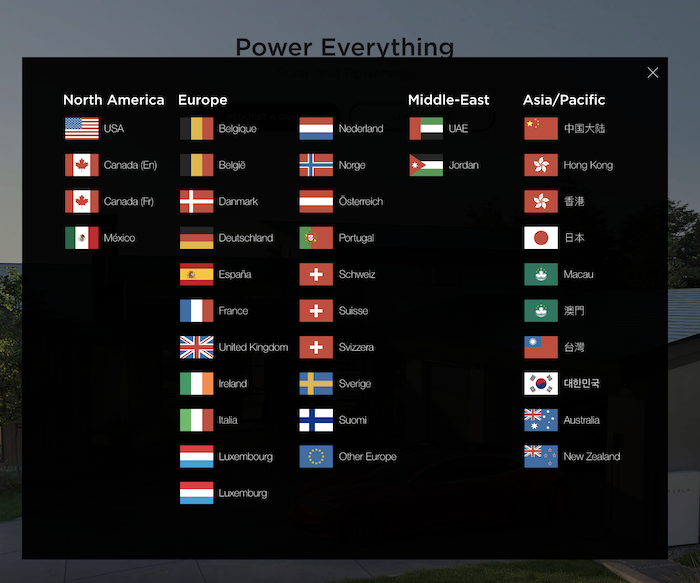 The use of the Taiwan flag here is potentially problematic given Tesla's investment in China. And the Taiwan/China issue is just one of many reasons that companies should avoid displaying flags on their websites.
Here are a few additional highlights from the report:
Five of the 16 companies added languages over the past year.
The automotive sector has long been a leader in languages. The average number of languages supported by these 16 websites is an above-average 41 languages.
One company became the first automaker to surpass 50 languages.
More than half of the websites do an exceptional job of supporting country codes

One automaker began using language negotiation to improve the global user experience
The automotive industry, despite doing such a good job building global products, has struggled to support global consistency across its many locales. And this results in more costly and time-consuming maintenance of the different websites.
We devote 40 pages to automotive website profiles.
For the full 500+ page report (and additional reports), check out the Web Globalization Report Card.