For the 2018 Web Globalization Report Card, we studied the following 6 professional services websites:
Accenture
Capgemini
Deloitte
Ernst & Young
KPMG
PWC
Last year, Deloitte and KPMG tied for first place. This year, Deloitte pulled ahead of KPMG with the top score.
While KPMG may lead in languages, Deloitte leads in global navigation as well as depth and timeliness of local content.
Here are a few highlights from the report:
Professional services websites tend to reflect highly decentralized corporate structures, with support for locally generated content and social feeds. Nevertheless, the leaders demonstrate that even decentralized companies can successfully support global consistency.
At 38 languages, KPMG remains the language leader in this category.
Deloitte was the first professional services company to use a globe icon and, as I predicted last year, would not be the last. Another company has joined this trend, but it could still benefit from improvement in execution.
Over the past year, Capgemini unveiled a new global design that is a clear step forward. The new design is less than half the weight (2.3MB) of the previous design (5MB). Also significant, the mobile design maintains the global gateway in the header, as seen here: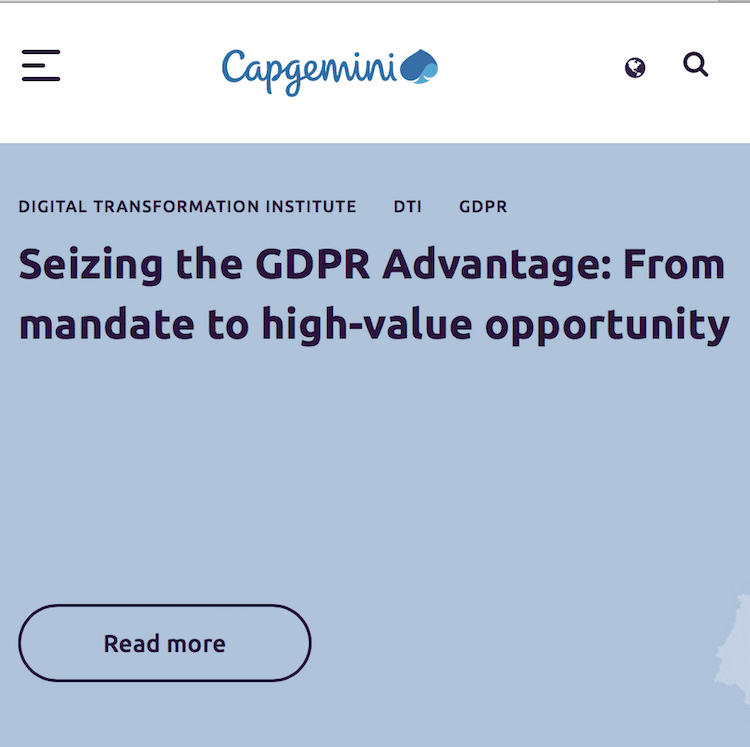 PwC takes an interesting (and unfortunate) approach to its global gateway. PwC relies on the "location" icon, shown below for its global gateway: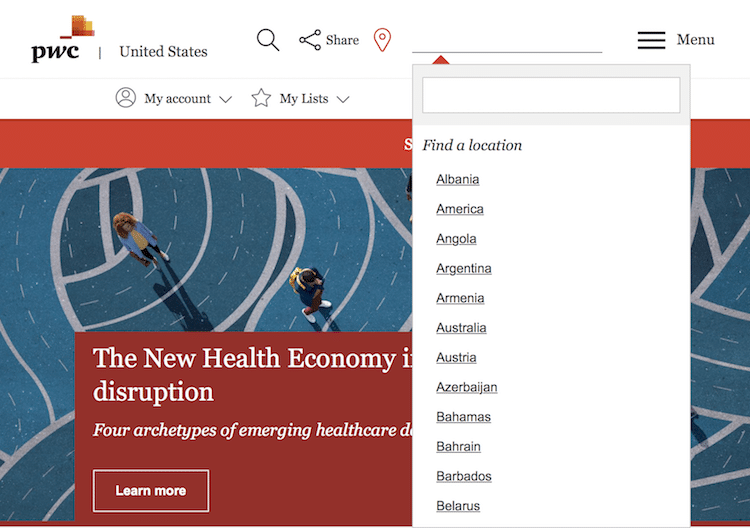 This global gateway fails in several ways. First, the "location" icon is more traditionally used to "find location," as in find a local store or office. Using this icon for selecting a country or region is not standard. Also, the use of a pull-down menu is not user friendly. As you can see, the list is alpha-sorted, which will not be intuitive from users from many other countries and who speak different languages. For example, where would a German resident first look — under G for Germany or under D for Deutschland? In this case, the only link to Germany is located under G, even though PWC does support German-language localization.
Accenture also does a poor job of managing expectations. For example, shown on the Spanish home page is the link to an article (headline in Spanish); clicking on the link takes the user to the UK website and an article in English.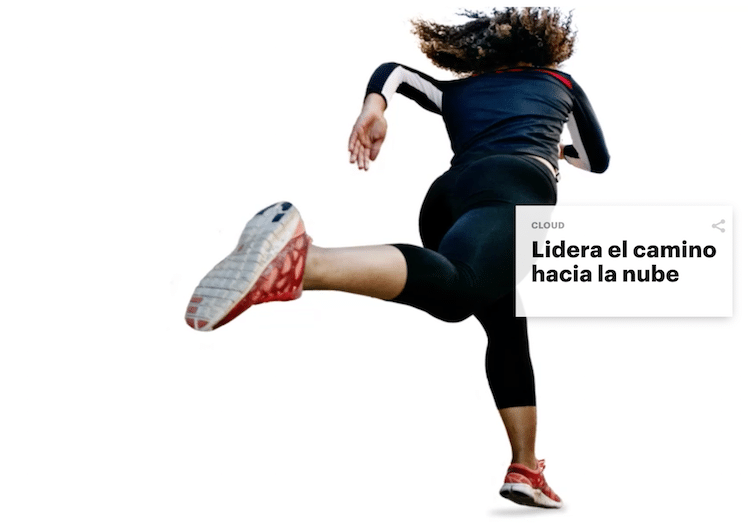 Despite the high degree of global consistency and support for languages exhibited by a few of these websites, more improvements are needed before any of these companies break into the top 25.
For more information, check out the Web Globalization Report Card.
If you'd like a report that includes only the professional services benchmark profiles, please contact us.