It's more than a hashtag; it's a social movement. And it's growing.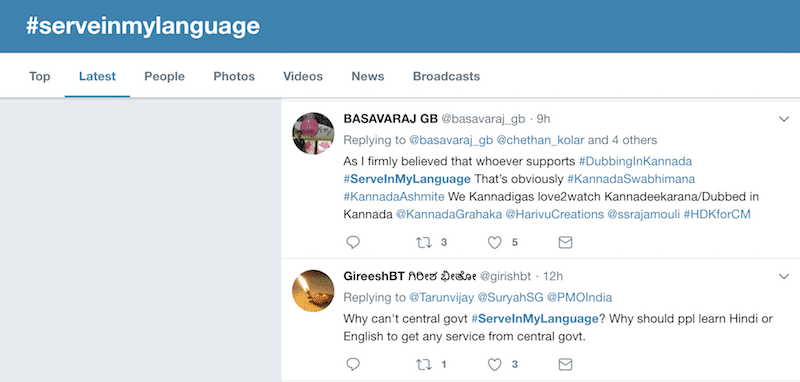 A movement among Indian consumers to force the vendors who depend on their business to actually support their native languages.
As this Times of India article notes: From ATMs to deposit slips, withdrawal challans and call centres, most public and private banks feel that service in Hindi and English should suffice their customer base –– Indians who converse in 22 major languages and 720 dialects.
This article is specific to the banking industry, but it's safe to say that this is the beginning of something much bigger. Linguistically, India has been poorly served by websites.
As I noted in the 2018 Web Globalization Report Card, only 7% of the global websites studied support Hindi, followed by Urdu and Tamil. According to research conducted by Nielsen in 2017, 68% of Indian internet users consider local-language content to be more reliable than English. Facebook certainly understands this; Facebook supports more than half of India's official languages. And it's no surprise that Facebook now has more users in India than in the US.
Fortunately, some Indian banks are now becoming more multilingual. The Times of India article notes:
Private banks such as ICICI Bank, Axis Bank and Kotak Mahindra Bank are trying to be more multi-lingual in their digital banking strategy. "For instance, the Kotak Bharat app is aimed at financial inclusion. Users can transfer money, recharge their mobile, buy insurance, etc in Hindi, English, Gujarati, Marathi, Tamil or Kannada. We plan to expand the app to handle other regional languages," says Deepak Sharma, chief digital officer at Kotak Mahindra Bank.
And as you can see by this excerpt from my newly updated IDN poster, India represents a significant diversity of languages and scripts: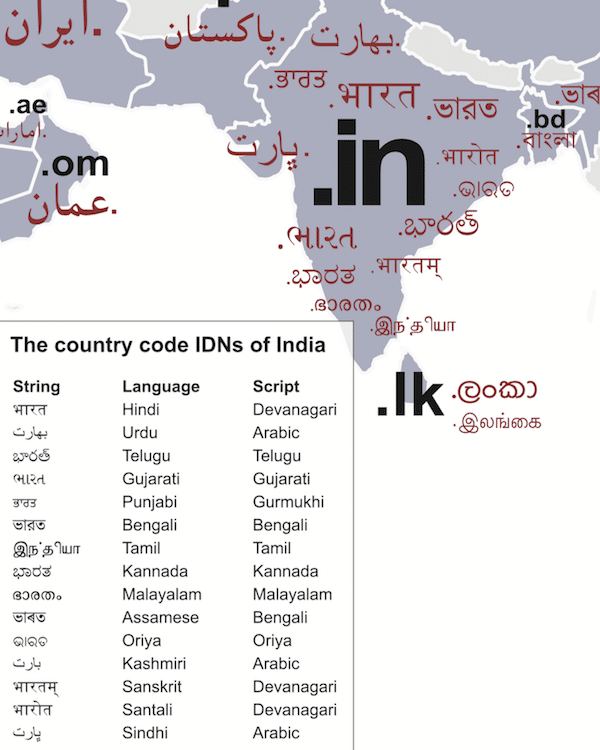 Languages are more than a means to an end; they are a sign of respect.
And companies that invest in languages are not only investing in their customers but investing in their own future.