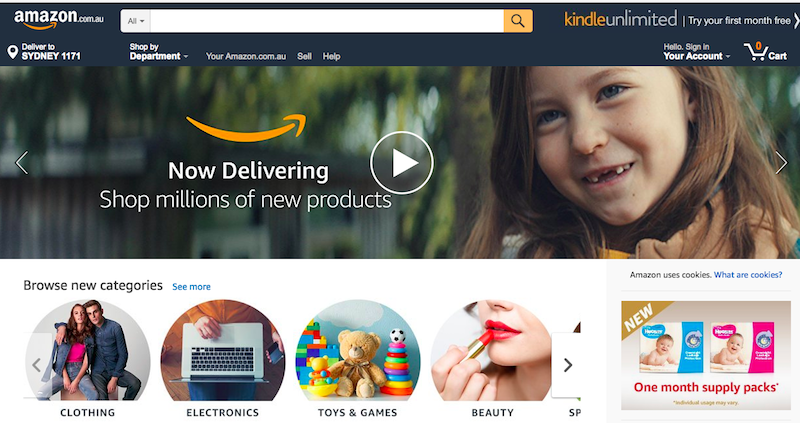 Today marks the official day one for Amazon in Australia.
While Amazon.com.au has been around for a number of years largely selling eBooks via the Kindle, today the company goes all-in, selling products across more than 20 categories, with Prime coming next year.
It's interesting to be here and talking to the locals about what this all means.  Book publishers and retailers are acutely aware of Amazon, but what do consumers expect? One local newscast noted the initial consumer response has been underwhelming, with locals expecting far better deals than they were seeing.
But success in retail often requires a long game, and Amazon has proven that it is quite content to bleed money in the "short" run for profits later. I think Prime will be the key competitive differentiator for Amazon in Australia that it has been for Amazon in the US. No other retailers here offer anything similar (yet).
On a side note, I was amazed a few weeks ago to see how big Black Friday has become in Australia, demonstrating how local retail holidays can over time become global retail holidays. See the example below from New Zealand-based retailer Kathmandu.