Mary Meeker of Kleiner Perkins released her 2017 Internet Trends report today — the mother of all PowerPoint decks. I last commented on the 2014 deck.
A few slides jumped out at me this year — as part of her in-depth focus on India — noting that 46% of India's Internet users primarily consume local-language content.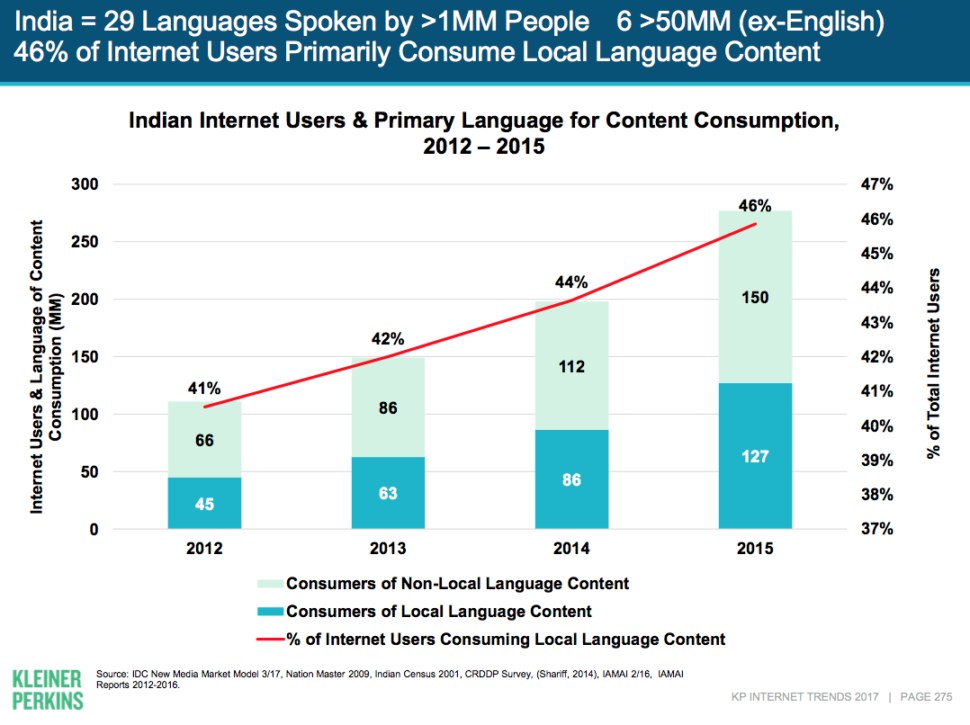 This number if higher than I would have guessed and underscores a point I've been making for several years now —  the days of assuming you can succeed in India supporting only English are coming to a close.
Google and Facebook got the memo quite some time ago and now support a significant number of India's 29 official languages. But the question is: When with the rest of the global brands get the memo?
After all, India is now the fastest-growing large market and with plenty of room to grow.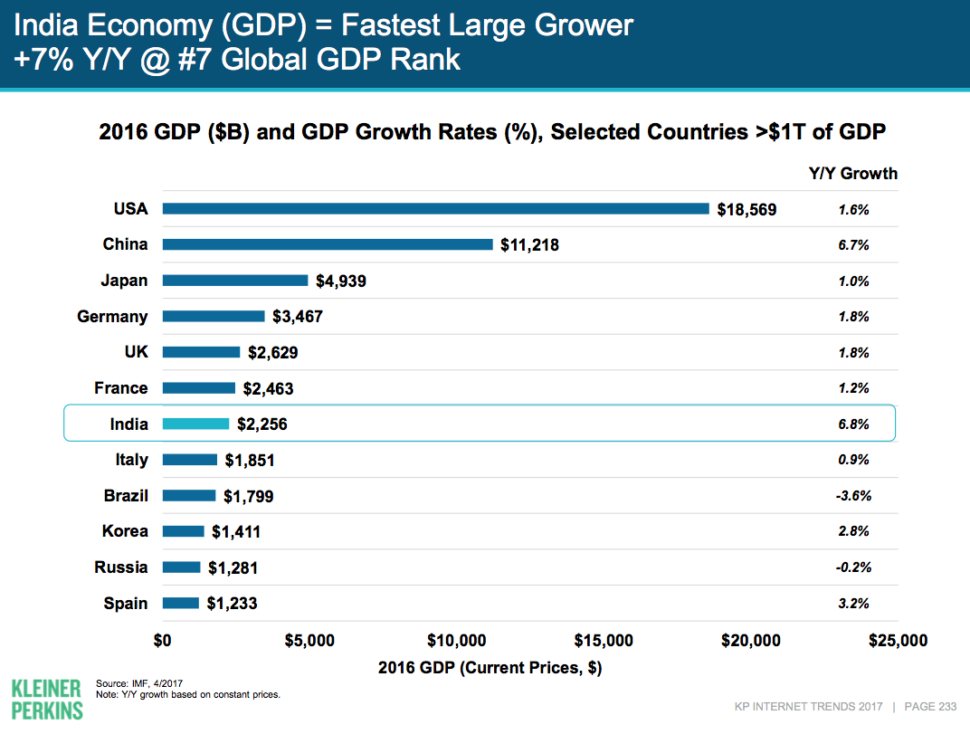 According to the 2017 Web Globalization Report Card, just 6% of the world's leading brands support Hindi, which is the most popular of the Indic languages.  Close behind are Urdu and Tamil.
Amazon is investing heavily in this market, no doubt trying to avoid the many missteps it made trying (and largely failing) to dominate China's ecommerce market. Did you know that last fall Amazon celebrated India's Festival of Lights?

India added more than 100 million web users in 2016, more than any other country.
If you have time, check out the full deck. Yes, there are more than 300 slides, but they're a quick read and I guarantee you'll learn something. I sure did!
PS: I've included a section on India in my new book Think Outside the Country.