For the 2017 Web Globalization Report Card, we studied the following 24 travel websites:
Air France
Airbnb
American Airlines
Avis
Booking.com
British Airways
Delta
Emirates
Enterprise
Expedia
Four Seasons
Hertz
Hilton
Hotels.com
Hyatt
InterContinental Hotels
Kayak
KLM
Marriott
Royal Caribbean
Sixt
TripAdvisor
Uber
United Airlines
This is the third year that we've combined web-based travel services companies with the travel companies they represent. And while OTAs (online travel agencies) have long dominated this category, we're seeing airlines and hotels become much more competitive in the fight for customer relationships, and not just in developed markets.
Booking.com emerging number one overall. It leads all other websites with support for 41 languages and  leverages global templates across all local websites. The mobile website is also lighter (in kilobytes) than most competitive websites giving Booking.com a potential performance advantage. Following close behind in score is Hotels.com.
The travel industry is by definition a global industry. When your customer may be located anywhere in the world and traveling to any other place in the world, you need to support not only a significant number of languages but also currencies, time zones, and mobile devices. A number of the companies in this sector have been aggressive in using geolocation and content negotiation to greet visitors with the right language, region and currency. But they also provide a great deal of flexibility. For instance, Booking.com and Hotels.com allow you to change your currency using what I call the currency gateway: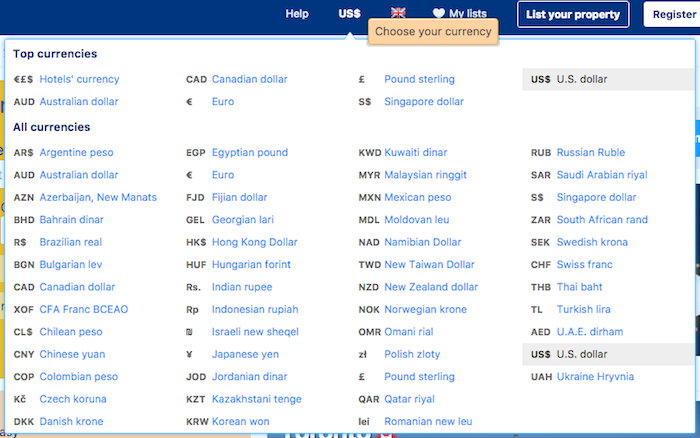 But Booking.com is far from perfect. It buries its global gateway on its mobile website, which is not ideal for visitors who need to quickly change settings. Instead, I recommend including the global gateway link in the header, as shown here with Emirates: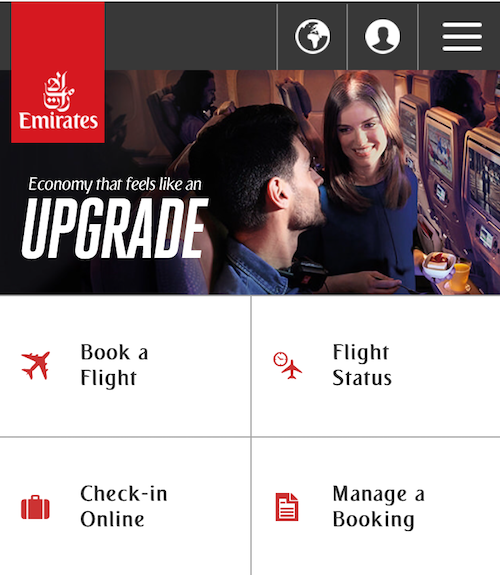 I recommend a more generic globe icon than the one used by Emirates, but this is far better than most other mobile travel websites.
American Airlines does not use a globe icon, but does at least make its global gateway available in the header, as shown here: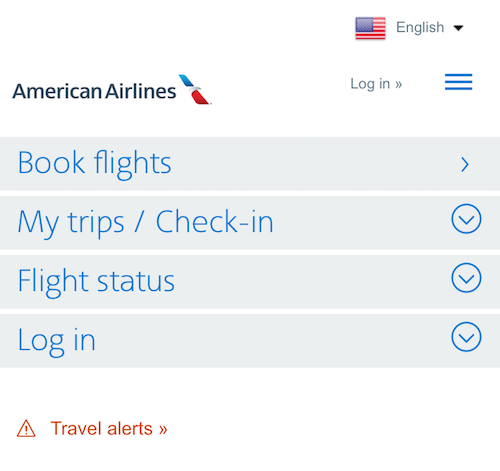 I do not recommend using flags for navigational purposes and many travel websites continue to use them today. Flags do not scale well and flags convey meaning that often goes far beyond mere navigation — a reason why a number of websites intentionally leave the Taiwan flag off of the global gateway, even though it includes all others.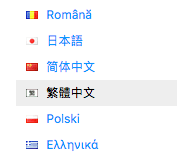 A number of companies have been quite busy expanding their linguistic reach; websites that added languages over the past year include:
Emirates
Hertz
Hilton
Kayak
KLM
Uber
KLM, by the way, leads all airlines with support for 28 languages. And Hilton leads all hotels with support for 23 languages (though if you include Airbnb as a hotel brand, it emerges on top).
Websites that scored on the negative end of this list include Four Seasons, Enterprise and Avis.
To learn more, check out the Web Globalization Report Card. Travel and travel services is the largest sector covered by the Report Card, a section more than 50 pages long.