For the 2016 Web Globalization Report Card, we studied the following 15 consumer technology websites:
Adobe
Apple
Canon
Dell
HP
HTC
Lenovo
LG
Microsoft
Nikon
Panasonic
Samsung
Sony
Toshiba
Xiaomi
The consumer technology sector includes many of the most globally successful companies. So it's no surprise that the top four companies are also in the top 25 list: Adobe, Microsoft, Samsung and Nikon.
Adobe emerged on top even though it is not the language leader; Microsoft leads with 43 languages.
But Adobe leads in global navigation and consistency. Shown below is the Japanese home page, which shares the same global template with most other country websites:
In the footer is the global gateway link, as indicated by the map icon. I recommend upgrading this icon into the header to improve findability. I also recommend using a generic globe icon.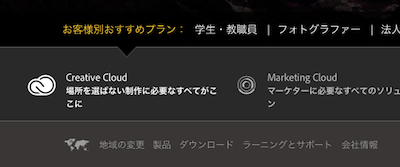 Clicking on the map icon brings up an effective global gateway menu overlay. Notice how the country/region names are in the local languages. I call this a "universal" global gateway because it can be used across all localized websites (instead of supporting a separate menu for each local website):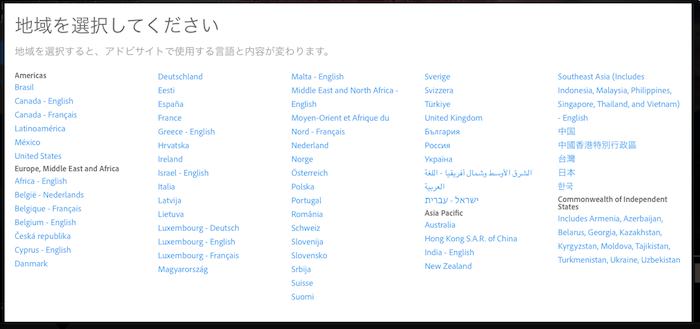 Adobe also makes good use of geolocation to help determine which localized website users prefer. For example, if a user in Ecuador inputs Adobe.com, he or she is taken to the .com English-language website but presented with this overlay that lets the user know there is also a Spanish-language site available.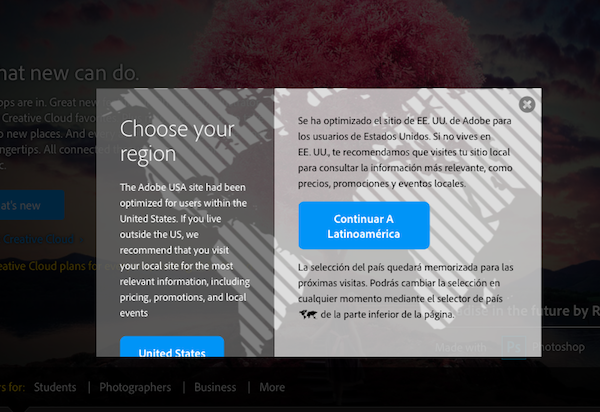 This way, users remain in control but also made aware of localized websites. To learn more about geolocation strategies, check out Geolocation for Global Success.
Adobe also one of a growing number of companies that make use of user-facing machine translation to allows users to self-translate content. Here is a screen shot from the user forums. While the execution could be more user friendly, the feature itself is something more companies should be supporting (and many are currently testing):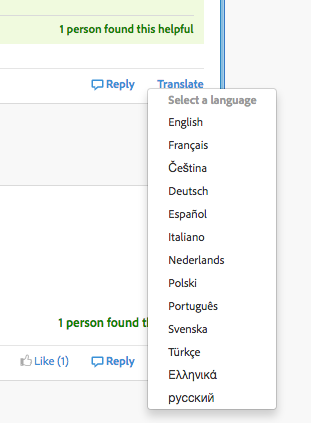 On a separate note, I wanted to highlight the mobile home page for Nikon.
Notice the globe icon in the header. Nikon is one of the few consumer tech websites to include a global gateway link in the header of its mobile website.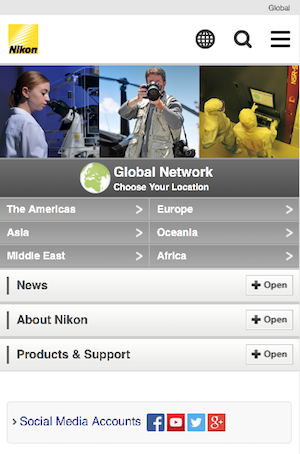 To learn more, check out the 2016 Web Globalization Report Card.