For the 2016 Web Globalization Report Card, we studied 9 financial services websites:
Allianz
American Express
Axa
Citibank
HSBC
Marsh
MasterCard
Visa
Western Union
American Express emerged on top with support for an impressive 41 languages; it most recently added Bosnian. Allianz finished in second place in regards to languages.
The AmEx home page, shown here, features a visible global gateway link well positioned in the header: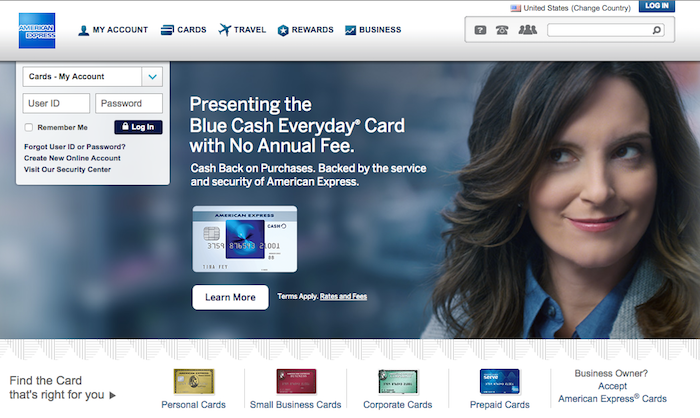 You'll notice that flags are not used on the global gateway menu, which is smart. American Express also includes "speech bubbles" to indicate that the site has been localized. I'm not sure these icons are needed. Instead, simply present the localized country names in the local languages. And as for those countries that are not yet localized, leave those country names in English, since the websites are still only in English.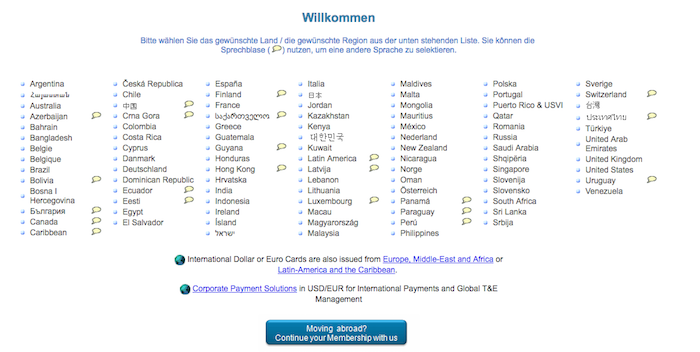 AmEx supports most lightweight mobile website of the financial services sector. It comes in at 800 kilobytes, which is more than five times lighter than the MasterCard and Visa mobile websites.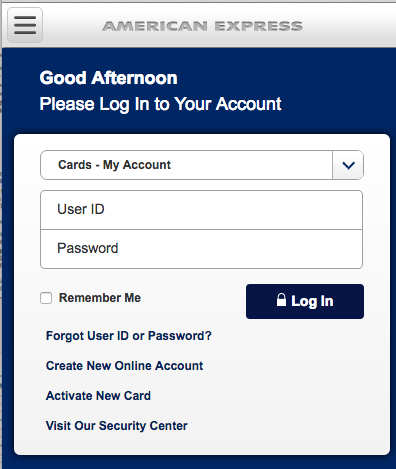 Now, there is still plenty of room for improvement. While the global website is responsive, the global gateway page is NOT responsive, which is a significant oversight. And a number of localized websites still rely on legacy, non-responsive templates. This isn't unique to AmEx as many financial services companies are not globally consistent.
Overall, American Express is well ahead of the competition when it comes to website globalization.
But the competition isn't sitting still. It's worth noting that both MasterCard and Visa launched newly designed and responsive websites over the past year. And that Visa has been aggressively adding languages, expanding its global reach.
I expect this year to see a significant increase in languages supported across the financial sector.