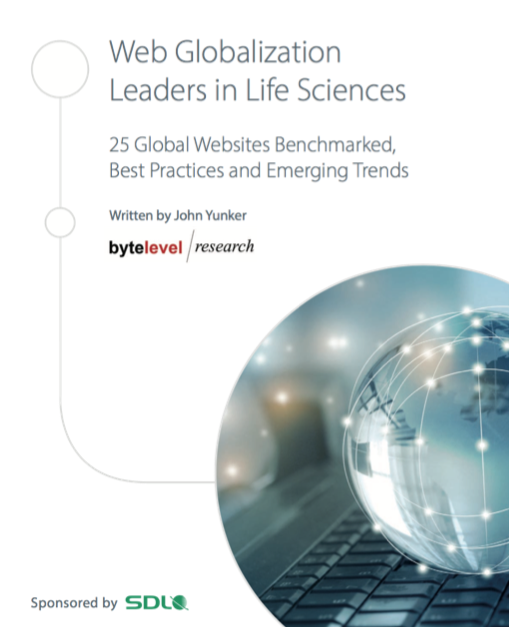 As life sciences companies broaden their global sights to include new and emerging markets, their global (and mobile) websites have not always kept pace.
SDL recently commissioned a report in which I benchmarked a select group of 25 life sciences websites:
Abbott
Abbvie
Amgen
Astra Zeneca
Baxter
Bayer
Beckman
Coulter
Becton Dickinson
Boston Scientific
Bristol-Myers Squibb
Edwards Life Sciences
Eli Lilly resenius
Gilead Sciences
Hill-Rom
Johnson & Johnson/Janssen
Medtronic
Merck
Perkin Elmer
Pfizer
Sanofi
Sciex
Smith & Nephew
St. Jude Medical
Stryker
From languages to localized content to usability, this report highlights those companies that have done the very best at taking their websites global. In addition, this report provides valuable best practices from which companies across all industries can benefit.
You can request a free copy of the report here.
And I will be presenting from the report on May 25th via webinar, also free. You can register here.
I hope you can join!