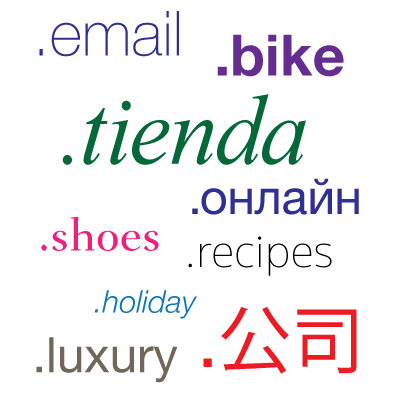 My latest post for client Pitney Bowes on making sense of the hype concerning the new generic TLDs.
An excerpt:
The first wave is rolling in
More than 1,200 gTLDs have been applied for so far. You can check the status of each domain online (https://gtldresult.icann.org/application-result/applicationstatus) and learn more about what each applicant plans to do with it. In many cases, applicants are planning to register their brand names for internal uses, such as KPMG and Hermes. But many applicants are registering domains with the hopes of creating a popular and lucrative new source of revenue.

So far, more than 125 domain names have been delegated, including such names as:

Photos
Guitars
Watch
онлайн (online)
公司 (company)
My take: Many of these new TLDs are going to amount to nothing. But many will be quite successful and will usher in a new wave of innovations. So anyone who dismisses gTLDs altogether is mistaken.