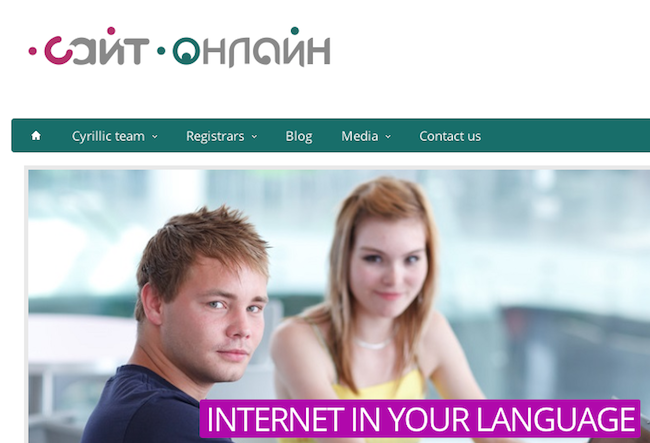 This screen is from a website advertising two new top level domains in Cyrillic.
Here are the two domains and what they represent:
.САЙТ (Website)
.ОНЛАЙН (Online)
Two other domains that were recently approved by ICANN were in Arabic and Chinese:
شبكة  (Network)
游戏  (Game)
This is just the tip of iceberg. Many more non-Latin domains are in the pipeline for approval, the bulk of them being Chinese domains. Amazon and Google are among the many prospective applicants.
Even the Angry Birds creators are getting into the game. Here are the two domains they've procured:
.在线 (Online)
.中文网 (Chinese site)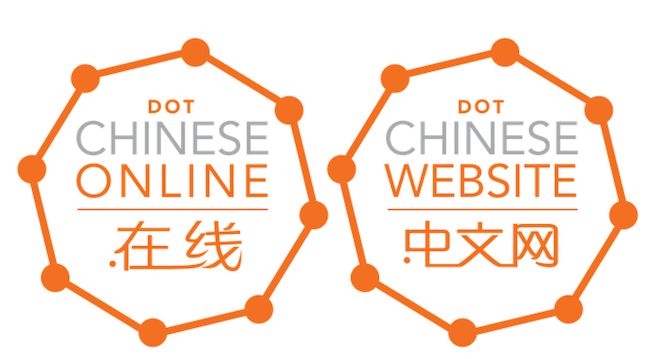 From this article about the two new Chinese domains acquired by the Angry Birds duo:
…the entrepreneurs see these two new ones as common sense options, as many people already use the terms "___online" and "___Chinese site" when searching for things on the web. For example, a Chinese person might typically search for "Nokia Chinese site" (in Chinese, of course), so it'd make sense for Nokia to buy that new URL. "It's bringing your brand closer to the search term," Simon points out.

It's also argued that the new '.online' and '.Chinese site' options are easier for China's mobile netizens to write on their smartphones, sticking 100 percent to their Chinese keyboard rather than switching to English to type out, say, "Tmall.com". China currently has 460 million mobile web users.
According to the ICANN blog post Dawn of a New Internet Era:
It's no accident that the first tranche of gTLDs to be delegated are all non-Latin strings – or as we officially refer to them, Internationalized Domain Name (IDN) gTLDs. In addition to facilitating competition and innovation through the New gTLD Program, one of ICANN's key aims is to help create a globally inclusive Internet, regardless of language or region. For this reason, we elected to prioritize the processing of IDN applications and their delegation.
Will these new domains succeed?
I think some of them will, and hugely so. I also think it will take time. And perhaps a few new brand names that lead with these domains instead of using them as fallback domains.
Despite the many criticisms of the gTLD program, as I noted earlier, the Internet needs to open the door for URLs in other scripts.
That door is now open.