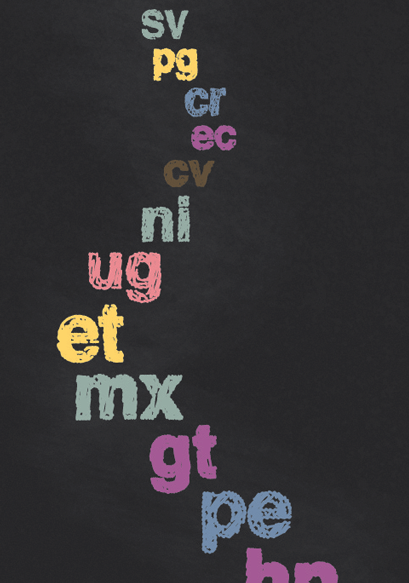 I recently completed a new infographic using country codes.
What you see above is an excerpt.
Can you guess what the codes are being used to signify (besides countries)? Enter your best guess in the comments. It may already be obvious. I'm too close to it at this point to know.
The poster is going to be included in the FORUM artspace exhibit "You Are Here" which will begin later this month.
When the exhibit goes live I'll post the full visual.