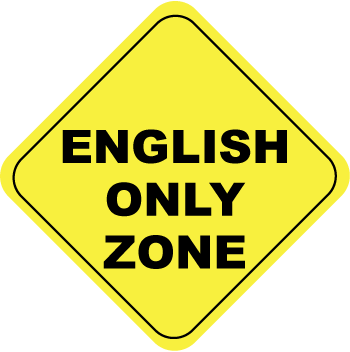 You can decree that the employees of your company speak only English.
You can train everyone.
You can test everyone.
And you can get everyone to speak English in meetings, just as you mandated.
But be careful what you wish for.
Just because everyone speaks English doesn't mean everyone is communicating.
Doesn't mean everyone is comfortable.
And, most importantly, doesn't mean people are as effective as they want to be.
The fact is, global companies have been around for centuries and they somehow figured out how to function with many shared languages.
As this Harvard Business School article points out, the rise of "Englishnization" is causing problems in the workplace.