Saw on Daring Fireball that Microsoft is previewing its new global website (link).
Naturally, I wondered "Where the heck did the global gateway go?"
It used to be in the header. But no more.
The global gateway has been demoted to the footer. This is the bad.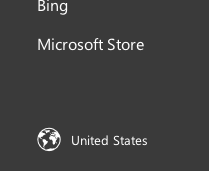 But there is a saving grace — Microsoft is now using a globe icon to highlight the gateway. This is the good.
Also good, it's a nice clean design.
I'll have more to say once the site goes live, officially.