I interrupt this blog for a brief tutorial on how to use FaceTime for a Mac-to-Mac video chat.
Apple has made lots of noise about how iPhone 4 users can use FaceTime to have video chats with one another (provided both parties are using WiFi networks).
But Apple has since launched a beta version of FaceTime for the Mac, which is what I'm going to document.
To use FaceTime you need a Mac with a camera. All the current Mac laptops have a camera embedded in the top part of the screen. The iMacs also have a camera embedded. If you have the necessary hardware, it's time to get the free software.
Follow this link and download FaceTime Beta for Mac.
Click the "Download the Beta" button and the software download to your Downloads folder. The file is called "FaceTime.dmg" and when you find it, double click it, and the following window should appear: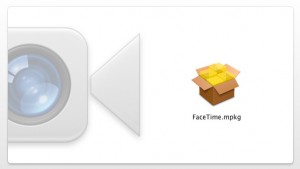 You click the box and it will install FaceTime into your Applications folder (after you click all those "yes, I won't sue you" buttons).
So now that it's installed, you have to open your Applications folder and find the Facetime icon. When I found it I carefully dragged it to my menu bar (shown below). This creates an alias so I don't have to go back to my Apps Folder again.

Okay, so now you're ready to get started. First you click on the FaceTime icon and you should see this window appear (minus my face):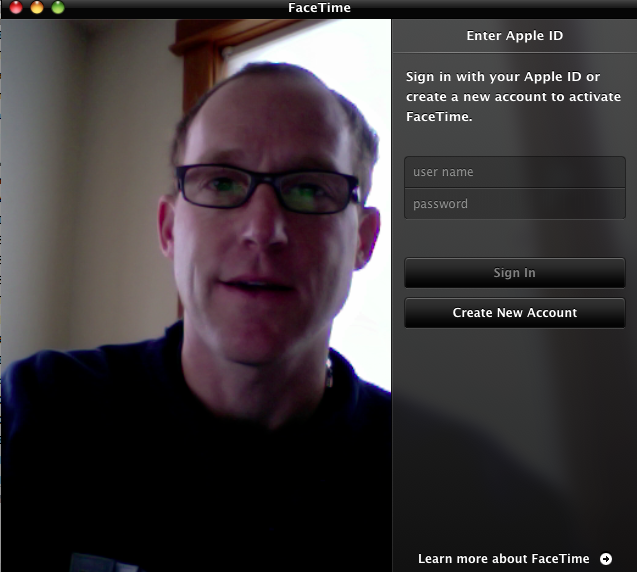 You'll see on the right that you need to sign in or create a new account. If you have an Apple ID, use that. If not, you'll need to create an account. Such joy.
Once you log in successfully you'll be asked to confirm the email address that you want people to be able to call you at. It's rather odd to associate an email address with a video call, but that's the way it works. I simply confirmed that I wanted to use my Apple ID email address.
Once you confirm your email you will see a list of contact on the right side of the screen (or not, if you don't have any contacts yet).
Here's where things get a bit tricky. In order to contact a person who has FaceTime, you need to have that person's email address in your contacts — and phone number as well if you want to use FaceTime over his/her iPhone. But let's just stuck with email for now.
If your contact isn't here, open your Address Book app and create a new contact.
Here's the Address Book icon:

Click that and you'll see a window open that looks something like this: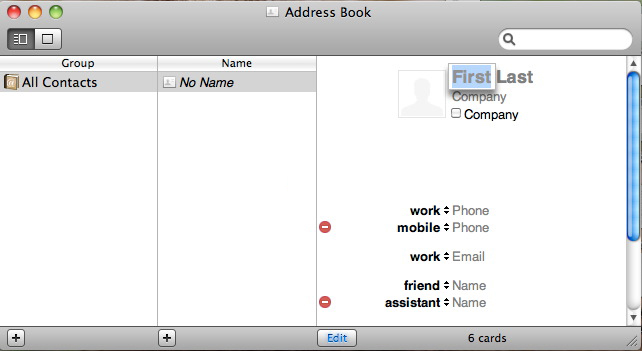 To create a new contact, click that little "+" symbol at the bottom of the screen (in the middle). Enter a first and last name and an email address.
Once you've added the contact you should immediately see it appear on FaceTime — see below.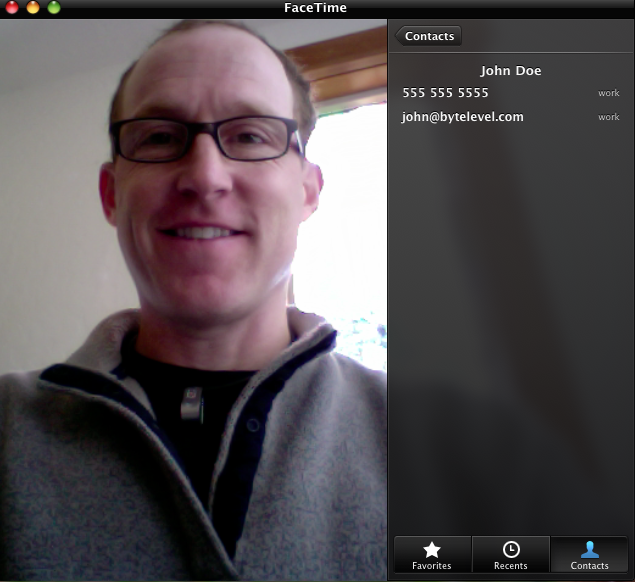 Then you just click the name and go.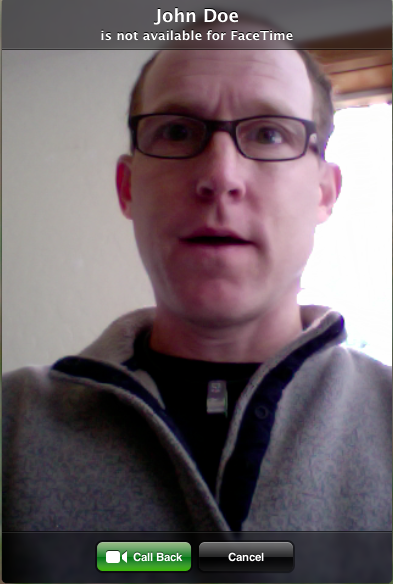 Oops. I guess my contact isn't online at the moment.
Keep in mind that your contact must also have FaceTime installed, must have set up his/her user account, and must be online.
Ironically, you'll probably need to call your contact in order to schedule a video chat. But it's never easy living on the cutting edge.