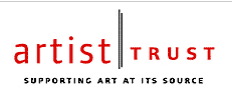 Midge, as many of your know, not only runs Byte Level, she writes.
Short stories mostly. Lots of short stories. And short stories aren't exactly where the fast bucks are being made these days.
So it's nice to see her getting recognized for her work.
She is a 2009 Artist Trust Fellowship recipient!
I know I'm slightly biased, but it's much deserved.