About a year ago I interviewed a man named Winter, who had set out to drink a coffee in every Starbucks on the planet. It was an ambitious goal given the rate of growth this company is experiencing, but he has not given up the chase.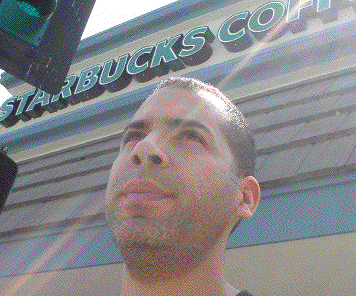 In January of 2006, he had visited more than 4,500 locations. Last week, Winter wrote me to say that he is up to 6,800 locations, including locations in 9 countries and Puerto Rico.
So in about 14 months he has visited roughly 2,300 Starbucks stores, or 6 per day. Has any Starbucks employee visited this many locations? Perhaps somebody at corporate should give this guy a job.
And now there's a documentary coming out about Winter's exploits: Starbucking, the story of a man with a dream and a coffee craving.