Up until recently, only a handful of US banks have served the Hispanic population reasonably well. But that's all changed now that the Hispanic market is worth an estimated $700 million.
Recently, Spain's Banco Bilbao Vizcaya Argentina (BBVA) purchased Laredo National Bank, a regional bank based in Texas.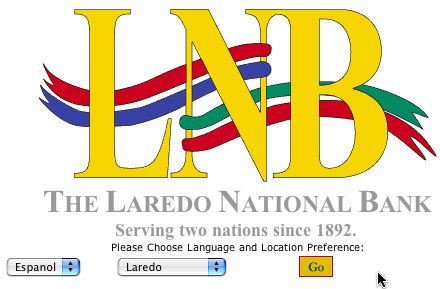 This may seem like a relatively minor development, but it is anything but minor. Spanish banks see an opportunity to grow in the US through the booming Hispanic market. As BBVA noted in its press release: "Step by step, we are firmly moving forward into the US Hispanic market."
US banks are also on an acquisition spree. Citigroup has purchased First American Bank, based in Bryan, Texas. And Wells Fargo announced plans to purchase First Community Capital, based in Houston, Texas.
A key to succeeding in the Hispanic market is focusing on remitances – money transfers between the US and foreign markets. According to a New York Times article, more than $13.4 billion flowed into Mexico from the US in 2003. This is big business. And banks are getting more creative in how they serve their customers. For example, Hispanic customers can now pay the mortgage of a family member based in Mexico without having to send money across the border. This saves the customer money and trouble and helps the bank increase customer revenue. Citigroup also has launched a binational credit card that can be paid off on either side of the border.
Growth prospects in the Hispanic market are bright. BBVA said that while 95% of people in the general US population have a checking account, only 65% in the Hispanic market have one.
As banks target the Hispanic market, there will be plenty of growth in terms of Web localization. I reviewed more than a dozen Texas and California banks and only found one that offered Spanish content: Laredo National Bank. And Web localization is just the most obvious opportunity for translation agencies; banks will also find they need to translate signage, loan application forms, advertising collateral and even human resources materials.
For a list of companies that currently offer Web sites for the US Hispanic market, we now offer a rapidly growing directory.