Ford and AOL have gotten together to launch the "first-ever Spanish language entrepreneur hub for Latinos."
It is called Mi Negocio ("my business") and is located at www.ford.com/go/minegocio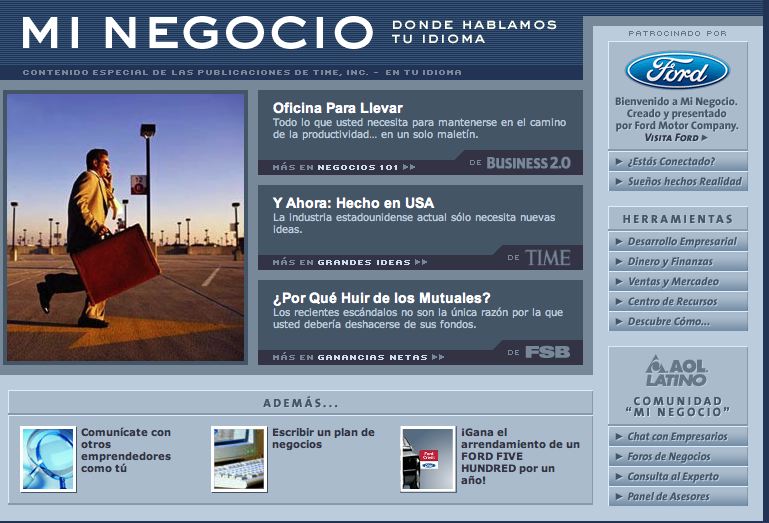 Here are some juicy stats from Ford's press release:
About 42 percent of all minority businesses are Hispanic-owned, which is more than any other minority group. Ranks of Hispanic entrepreneurship has jumped 30 percent since 1998, and one out of 10 small businesses will be Hispanic-owned by 2007 – jumping to two million from 1.2 million.*

Hispanics also are among the most Internet-savvy of consumers. There are about 13 million Hispanics online, and the average time Hispanics spend online outpaces that of the general U. S. population, according to a study completed earlier this year by America Online and Roper ASW. The study says nearly half of Hispanics who are now using the Internet went online for the first time within the past two years, and now spend about 9.5 hours a week online. More than half say that access to content in Spanish is important to them.