I suppose it was just a matter of time before the advertising algorithms figured I'd be in the market for a country code top-level domain (ccTLD), perhaps .CA.
And so I happened upon this ad the other day: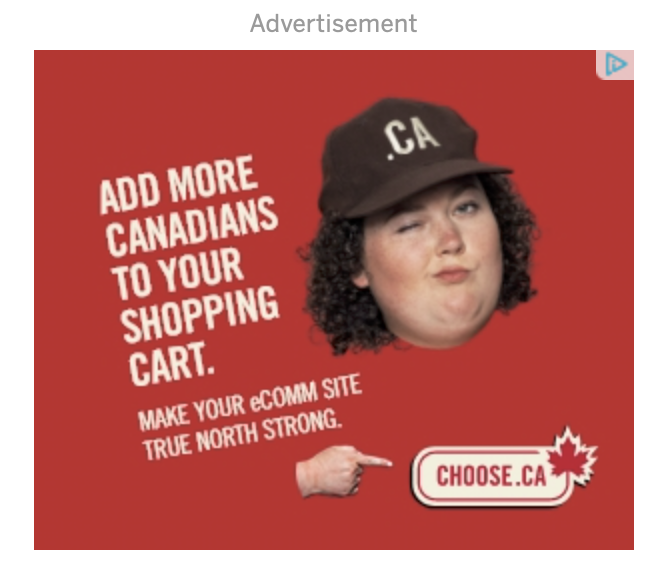 Choose.ca links to a website sponsored by the Canadian registrar Cira, the company that manages this domain.
But I will say that I agree with the registrar in the importance of registering .CA for any company planning to serve customers in Canada. Here are a few data points from the registrar that I fully agree with: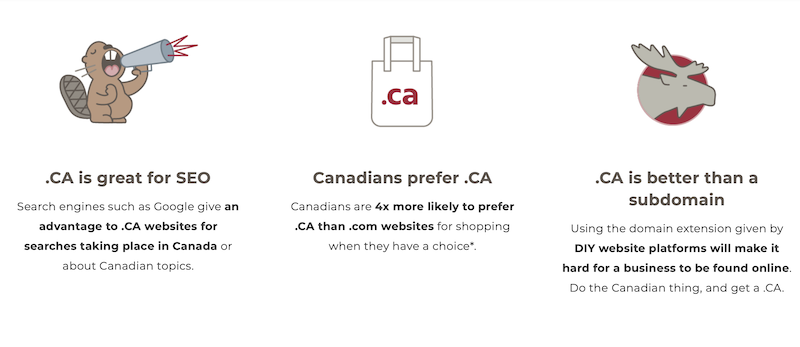 As you can see below, of the 150 global websites included in the 2021 Web Globalization Report Card, more than 60% do an average to excellent job of supporting country codes.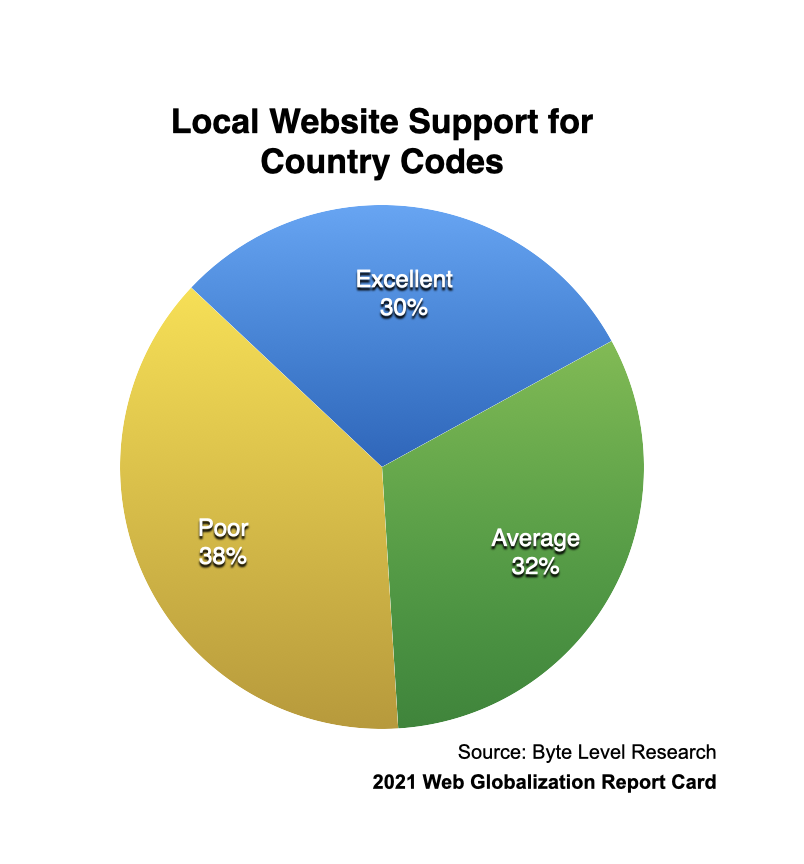 And Canada ranks near the top for the value of supporting country codes, particularly for any company that plans to support ecommerce.
Don't just take it from me. Take it from a company that has quite a few years experience in ecommerce; note the inclusion of a country code next to the logo: