My thanks to Lilt for sponsoring Global by Design. Here are details on their upcoming event this week. I plan to attend…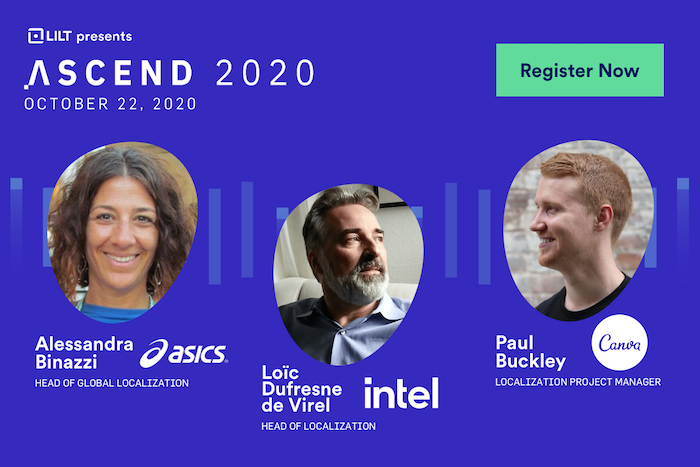 Your peers are sharing their localization secrets at Ascend 2020
Organizations like Intel, Canva, ASICS, NYU, and Oxford are all coming together on October 22 to share learnings, ideas and secrets with the localization community. Ascend 2020 will cover a wide range of top-of-mind subjects facing localization teams today. On top of that, there will be many peer-to-peer networking opportunities to share stories and build relationships, including a Women in Localization specific session.
Register now if you are interested in:
• Maximizing translation quality, speed, and cost
• Fine tuning your processes, planning or program management
• AI's ability to empower human translators with super-human speed and efficiency
We hope to see you there!
Note: The Ascend team will ensure all registrants and attendees receive recordings and session summaries after the event. Don't let timezones stop you from learning from your peers! Register now.