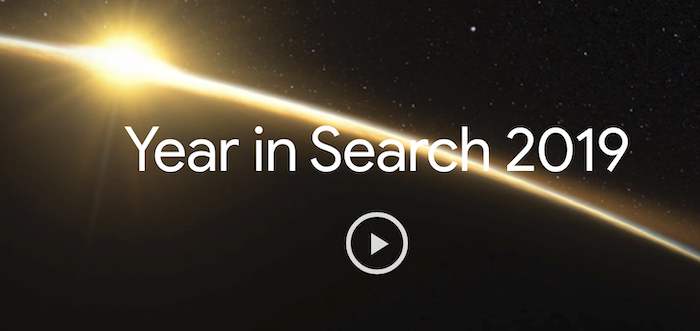 For anyone interested in a truly global (and local) view of the world's Internet users, I recommend spending a few minutes here.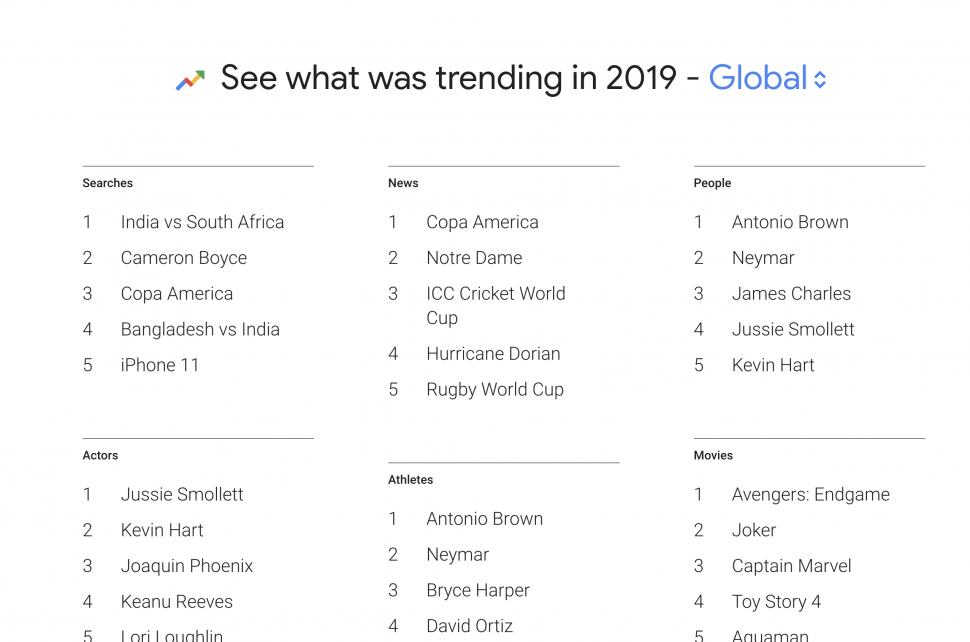 At a global level, it's revealing to see that the leading search phrase was "India vs. South Africa," which refers to cricket, which is arguably the world's most popular sport. And, Hollywood films dominate the global stage, though mostly comic book films and sequels.
But when you delve into a specific country, you'll see some of most timely and locally relevant questions, issues, and people. Like Australia, which has sadly been battling fires. And note how popular cricket is here…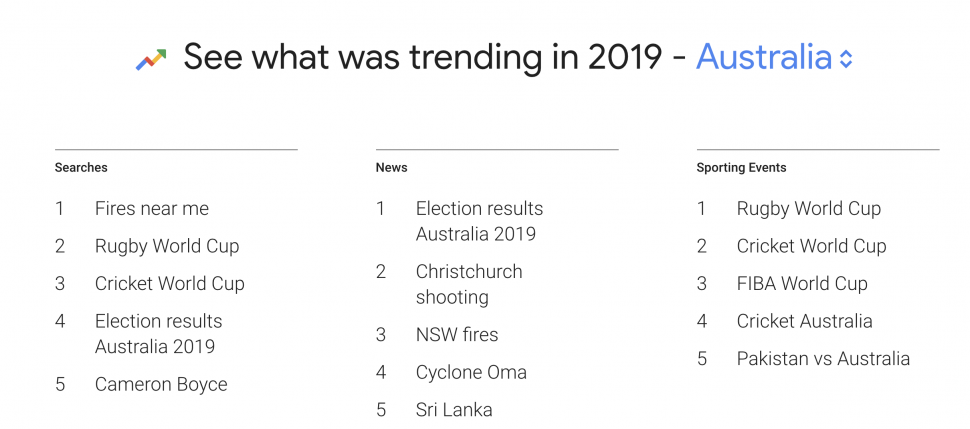 Or look at Chile, where search queries reflect constitutional crises and states of emergencies.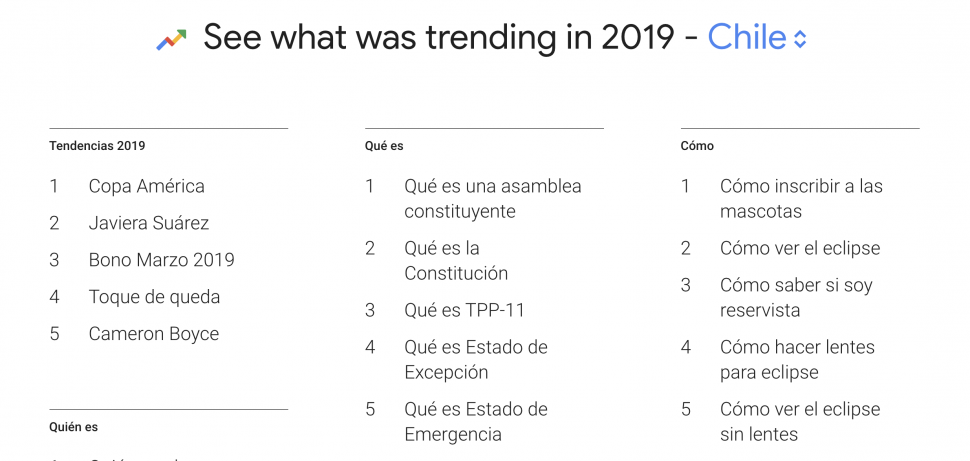 And, across all South American countries, Copa América emerges number one overall. Perhaps fútbol/soccer is the world's dominant sport?