As a font geek, I loved this promotion courtesy of the Republic of Lithuania to develop a font that draws on the signatures from the Act of Independence of Lithuania. You can even add your signature to mark the centenary of independence: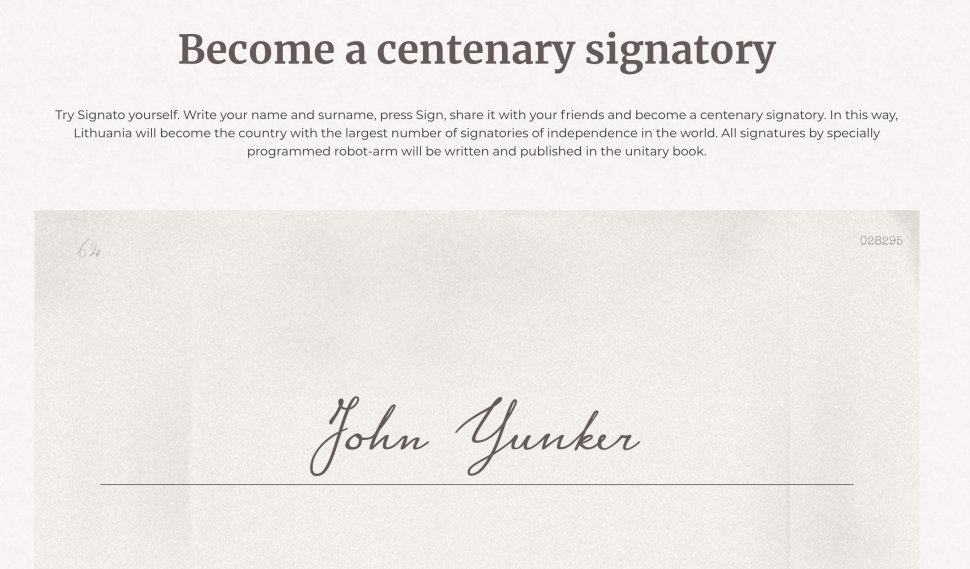 The font was created by FOLK and Eimantas Paškonis.
The font is free to download and includes 450 Latin, Lithuanian and German characters. You can learn more and download here.