Historically, when a Western company planned its Asian expansion strategy, it primarily focused on three markets (or fewer):  China, Japan and South Korea.
Today, any company with eyes on Asian expansion should not limit itself to these three markets. There are many opportunities in the emerging ASEAN countries.
ASEAN stands for the Association of Southeast Asian Nations, and it represents 10 member states that reflect a diverse range of fast-growing and multilingual markets. The member states are illustrated by country codes below. I've included full list of country names at the end of this post; see if you can guess them by country code alone…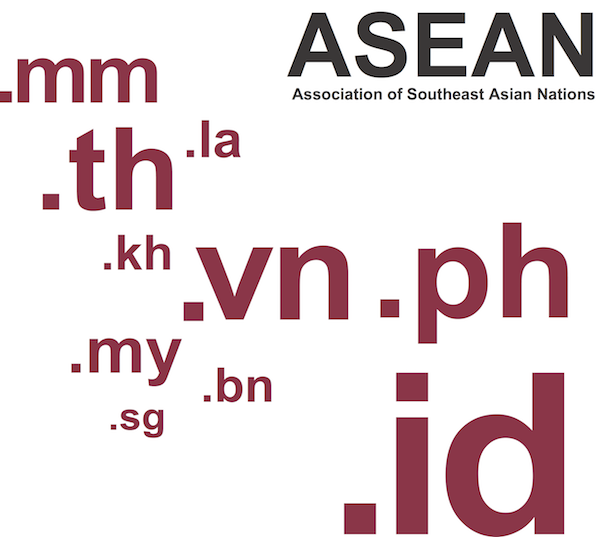 Nielsen recently published a report, Rethinking ASEAN, noting:
…that ASEAN's middleweight regions with population between 500,000 to five million are the region's next big bet for growth, debunking the commonly held belief that mega-cities such as Jakarta, Manila and Bangkok are the region's sole engine for growth.
I'm excerpting an interesting graphic they produced that illustrates a few key data points, namely that smaller markets (and regions within these markets) are experiencing faster rates of growth than we're seeing in much larger markets. In other words, it's not a bad idea to look beyond the largest markets (and cities) when planning your Asian expansion strategy.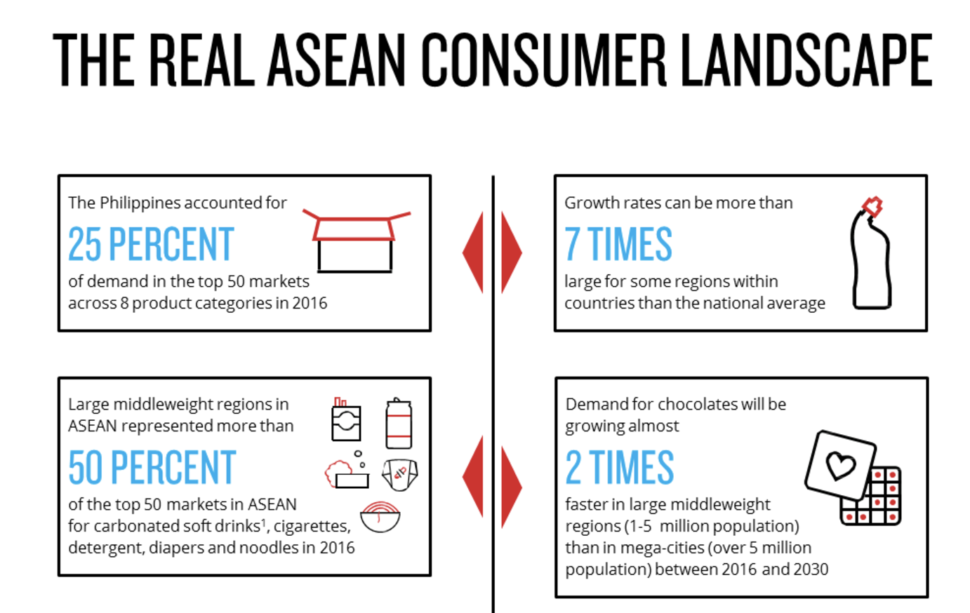 From a web localization perspective, I've seen significant investments in a number of these countries over the past few years. According to the 2017 Web Globalization Report Card, here are three emerging Asian languages among the leading global brands. Thai is now seen on more than half of all leading global brand websites.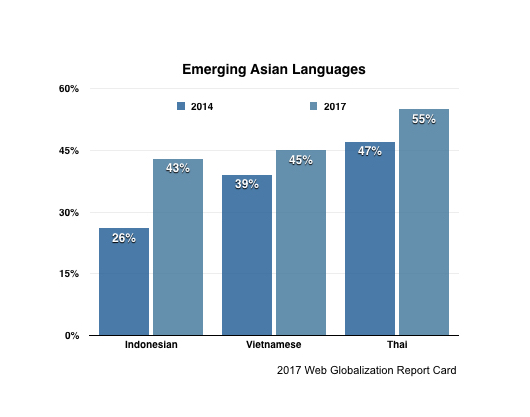 These is still plenty of room for growth. Languages such as Malaysian and Filipino are still not supported by most global companies. But it's safe to say that this will change in the years ahead.
And now let's see how you did on aligning country codes with country names…
ASEAN  members:
.BN: Brunei Darussalam
.KH: Cambodia
.ID: Indonesia
.LA: Laos
.MY: Malaysia
.MM: Myanmar
.PH: Philippines
.SG: Singapore
.TH: Thailand
.VN: Viet Nam