Remember not very long ago when social media experts were preaching the value of a Facebook page over a website?
It was not uncommon to be told to dump your website altogether in favor of a Facebook page and Twitter feed. Why bother with HTML when you you could simply hashtag your way to global success?
My how times have changed.
I find it telling that, according to Marketing Land,  Super Bowl ads displayed website URLs over hashtags for the first time in several years: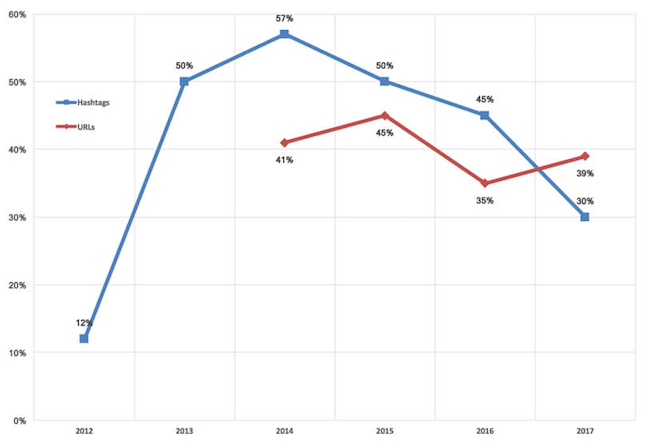 Perhaps hashtags aren't as a sexy as they once were.
And Facebook is not the generous landlord it once was; anyone who wants to get their message out to all followers is going to have to pay to do so. Facebook and Instagram were mentioned in only 6% of those Super Bowl ads.
And what about mobile apps? Remember when everyone needed one?
According to ComScore, people only use about 25 apps a month, while they will visit 100 websites. So if you're not among those top 25 mobile apps, you're far better off investing in your website.
Websites continue to be the best bang for your marketing dollar.  Not just in the United States but around the world.
I'm hard at work on the 2017 Web Globalization Report Card and I've noticed an increasing number of companies asking visitors to join their mailing list.  I believe email was dead once as well not very long ago.
Email is still here. So are websites. The more things change the more things stay the same.
Long live websites…