For the 2016 Web Globalization Report Card, we studied five professional services websites:
Accenture
Capgemini
Deloitte
Ernst & Young
KPMG
PWC
This is the first year in some time that none of the professional services websites made it into the top 25. This is largely due to the fact that these sites offer poor or uneven support for mobile devices, and a number of global gateways are poorly implemented.
That said, Deloitte emerged on top overall. While KPMG leads with 37 languages, Deloitte supports an impressive 34 languages overall.
Deloitte recently launched a new design, which is both responsive and globally consistent, as shown below with Australia and Russia: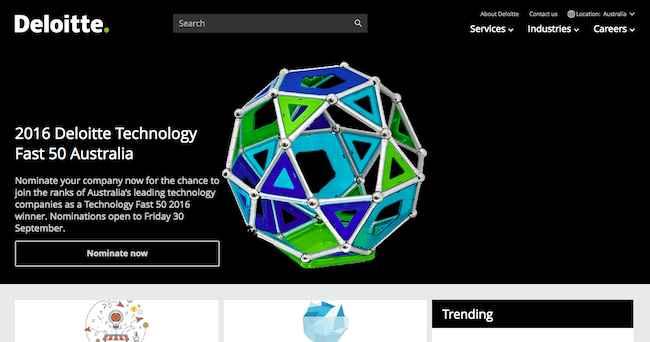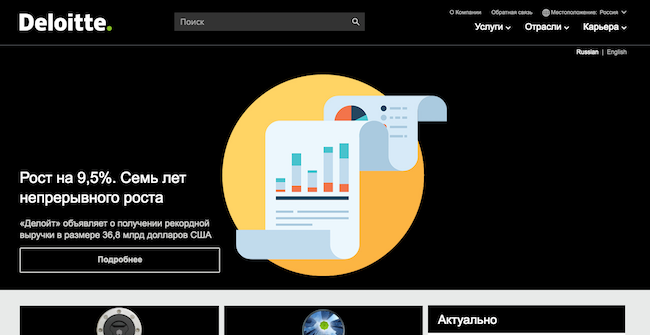 Notice the globe icon for the global gateway in the upper right corner. This is a relatively new — and positive — addition. To see how it improves usability (if you don't speak Chinese) try finding the global gateway on the China home page below.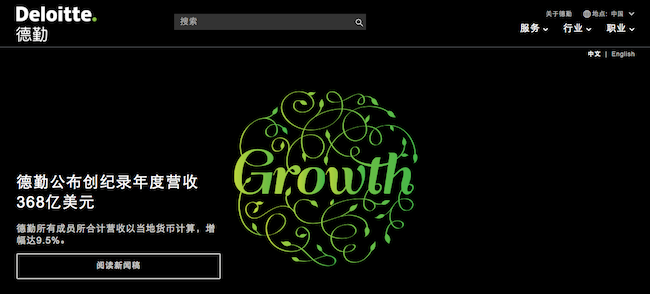 Clicking on this icon brings up this gateway: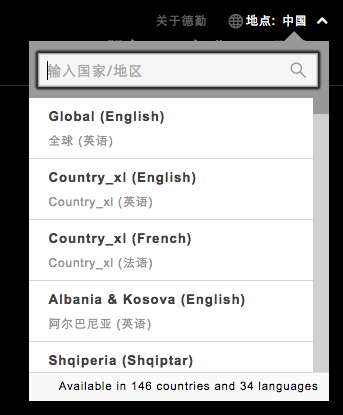 This gateway still needs a bit of work. A lengthy pull-down menu is not advisable. An overlay that displays all options is preferable so users in, say, the United Kingdom are saved the quite lengthy bit of scrolling.
Also worth noting is Deloitte's emphasis on "trending content" on the home page — a great way to engage visitors and encourage repeat visits.
Now let's take a look at Capgemini, which is notable for its embrace of social networking and local content. Here is an excerpt from the German home page: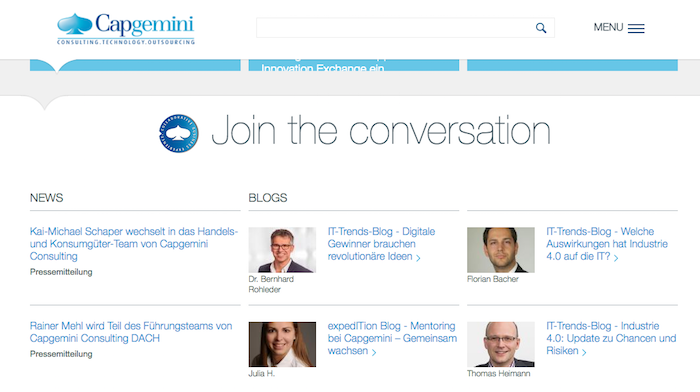 Capgemini still needs to do more work on its gateway. It's located in the footer and, as shown here, is hidden behind the cookies notification menu. Do not make this mistake with your website!

To learn more, check out the 2016 Web Globalization Report Card.