Qualcomm supports a mobile-friendly website but doesn't (yet) support a global-friendly website.
Particularly if you're a visitor who does not speak English.
The home page, shown here, includes no evidence of a global gateway.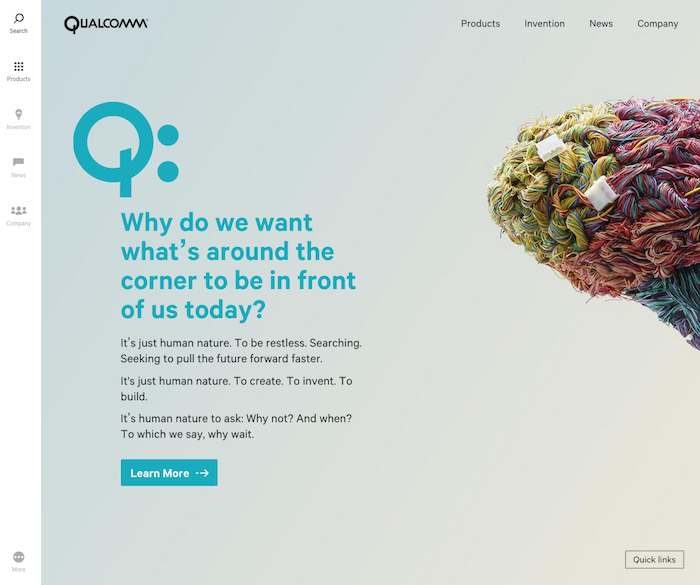 It does exist — you have to click the ellipses button at the bottom of the left column
Tthen you are met with this global gateway, which is a bit overdesigned for its own good.
There are 12 country websites from which to select.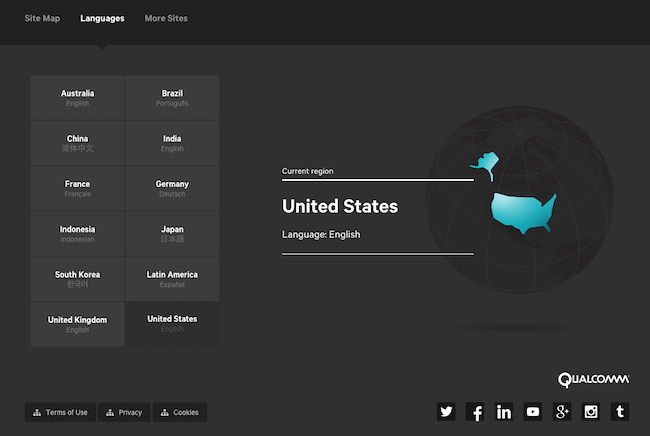 Fortunately, this global gateway issue is easily fixed.
First, I'd add a globe icon in the website header that links to the global gateway menu.
Second, I'd look into using a standalone global gateway menu so as to keep things simple. I don't advise blending global gateway menus with other menus.
Finally, I'd consider using geolocation to make the gateway menu even more discoverable, which as far as I can tell is not currently happening.
Now, there are some positives to the Qualcomm websites which I want to highlight.
Qualcomm does support country codes, such as:
www.qualcomm.co.jp
www.qualcomm.de
www.qualcomm.co.id
This means that many web users will not hit the .com website upon arrival and wonder where the gateway is. That's good news.
Also, the Qualcomm mobile website does make the global gateway more discoverable. It's located in the footer, shown below, which is not the ideal location, but certainly more visible than on the PC website.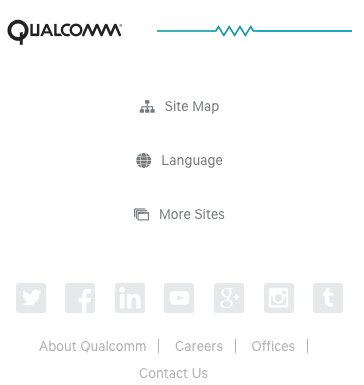 Also worth noting here is the use of the globe icon — which I highly recommend. More on this in future posts…