According to Verisign's domain name industry brief, TLD registrations hit 280 million in the second quarter of 2014.
Here's a list of the leading domains overall: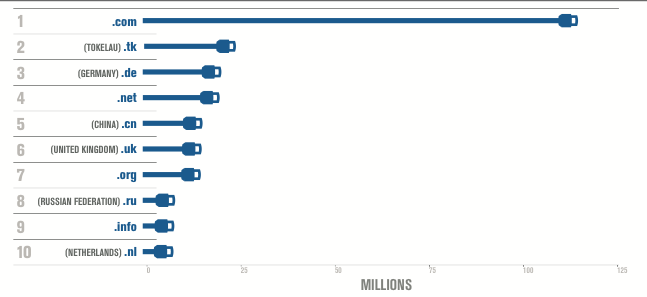 Note that the .TK ccTLD is technically a country code but is marketed as a generic TLD, and quite successfully it seems. So Germany is effectively the leading ccTLD.
Interesting data points:
Country codes, at 129 million registrations, account for more than half of all domain names registered
The top 10 ccTLDs comprise 66.3% of all ccTLD registrations
The new wave of generic TLDs haven't made much of impact yet in terms of registrations