This blog has been hosted on WordPress since 2002.
Since then, WordPress has grown into one of the dominant publishing platforms on the Internet. And one of the most multilingual as well, with strong support for 53 locales and limited support for an additional 20 or so locales.
Languages supported include Russian, Arabic, Hebrew, Icelandic,  and Thai. Even  Scottish Gaelic.
And the result of all this localization is now clear. As creator Matt Mullenweg noted earlier this year, non-English downloads of WordPress have surpassed English downloads.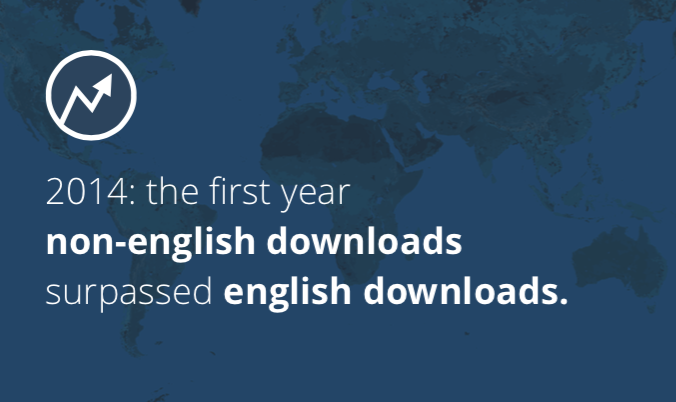 Looking ahead, WordPress will expand the localization framework and refine language packs, which are currently a bit odd to work with in my opinion.
Also coming are fully localized theme and plugin directories.
WordPress is a great example of how early and ongoing investment in localization reaps global rewards.
PS: If your locale is not currently supported, you can always help get it there.