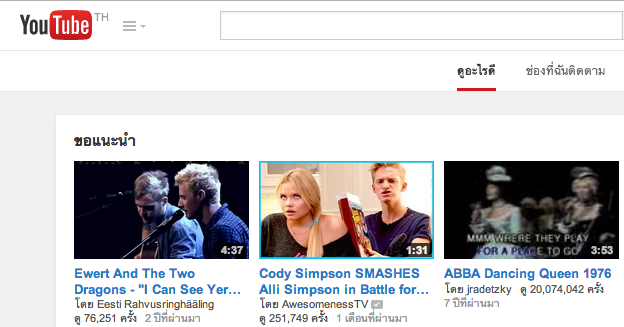 I too am surprised it took Google this long to launch a dedicated Thai website.
YouTube has local versions in 61 countries and 61 different languages. Today's launch in Thailand makes that the 62nd.

Currently, there are over one billion unique visits to YouTube each month. Six billion hours of videos are watched monthly. 80 percent of YouTube views are from outside of the US.
PS: Note the country code in the logo.