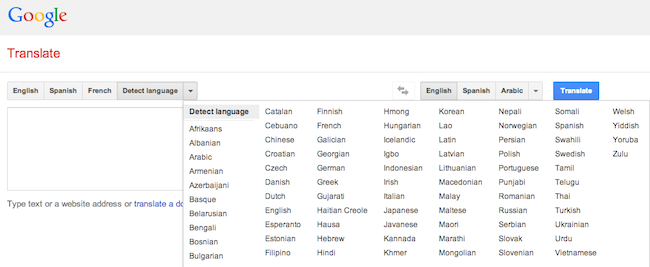 From Afrikaans to Zulu, the evolution of Google Translate is one of Google's greatest success stories that few people fully appreciate. Perhaps because Google is reluctant to release usage data (which I imagine is significant).
So Google now supports 80 languages, having added support for Somali, Zulu, three Nigerian languages (Igbo, Hausa,Yoruba), Mongolian, Nepali, and Punjabi.
I'm not a fan of Google+. I won't be caught dead wearing Google Glass. But I'll be the first to sing the praises of Google Translate and Google's ongoing investment in languages.
Google long ago set the bar for what a "global" website or web app should support in terms of languages. It raised that bar to 40 languages a few years ago is now raising it again to 60. If Google Translate is any indicator, that bar will be raised again over the next decade.
To give you an idea of just how far Google Translate has come in the past eight years, here is a screen grab I took back in 2006: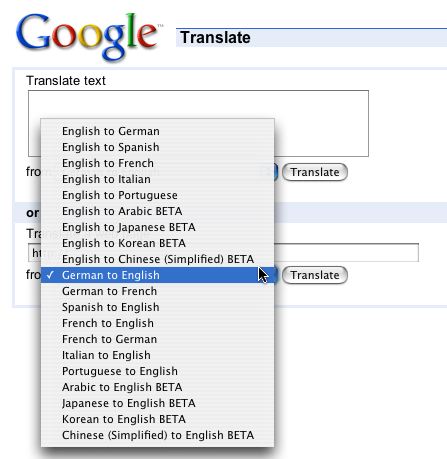 It's amusing to see Arabic, Japanese, Korean, and Chinese labeled as BETA languages.
And impressive to see that Google Translate has grown from roughly 10 languages to 80 languages in eight years.
PS: Google Translate is one of the reasons Google does so well in the annual Web Globalization Report Card. I'm nearly complete with the 2014 edition and, yes, Google is looking good again this year.