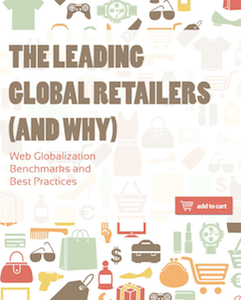 I hope you'll join me on Wednesday for a free one-hour webinar (sponsored by Lionbridge).
I will talk about my research on the retail industry, focusing on companies like Amazon, Apple, and Best Buy. You'll get a better understanding of just why retail is so challenging from a global perspective and how to minimize risks.
April 4, 2013
12:00 PM Eastern Standard Time | 17:00 Greenwich Mean Time
UPDATE: The call is now available for replay here.