Canada's registry has posted some interesting data regarding the .ca domain, user preferences, and overall Internet usage trends. One graph in particular jumped out at me: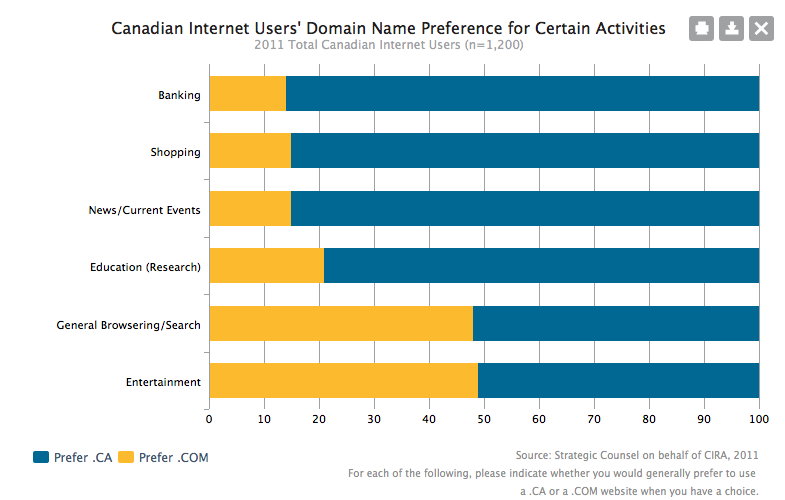 When it comes to banking, news, and ecommerce, Canadians vastly prefer the .ca domain over .com.
This data reinforces what I've been saying about country codes for many years now. Country codes matter. People notice them. And when it comes to such high-risk activities such as spending money or checking your bank balance, country codes really matter.
They matter so much in fact that a few wise companies have made the domain part of their logos:


Speaking of .ca, check out: Why Bodog's fate suggests .ca domains are a safer harbour than .com